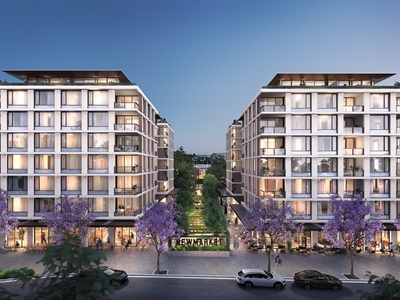 FALLING prices are expected to push an avalanche of homes onto the market in the first half of the year turning Sydney from an extreme seller's market to a buyer's one, housing experts claim.
SYDNEY property owners will finally get moving again in 2018.
Housing experts say falling prices will push an avalanche of homes onto the market in the first half of the year as homeowners try to offload their properties before values decrease further.
The rise in listings, coupled with weaker demand from foreign and local investors, will shift the city from a seller's market to a buyer's.
SQM Research figures show the year has already started with a 21.3 per cent jump in listings compared with last year.
Among those tipped to sell are upsizers and downsizers who had delayed listing in recent years fearing price rises would make it difficult to buy their next home.
Much of that fear has now gone, with Sydney's median home price having fallen 2.1 per cent in the past three months to hit $895,000, according to CoreLogic.
The median is forecast to drop another 5 per cent in the next two years — ending a run in which the typical value of a home climbed 70.8 per cent between 2012 and 2017.
SQM Research director Louis Christopher said softening prices have shifted homeowners' mindsets.
"Before, homeowners wanted to buy their next home before selling their current one so they wouldn't be locked out the market," he said. "Now the fear is that if they buy first and can't sell at the price they want they'll be short-changed."
Mr Christopher said there would be no price collapse. "Population growth is strong, the economy is good and there has been a lot of jobs growth, so demand for housing is still there. What we're seeing is a slowdown."
Realestate.com.au chief economist Nerida Conisbee said the calmer market would be a win for upgraders and first home buyers.
Tiffany Cooney and Brendon Harris have bought a unit off the plan in Cbus Property's new development Newmarket in Randwick and are focused on the longer term.
"In an area like Randwick … you'd have to think prices will continue growing over time," Ms Cooney said.