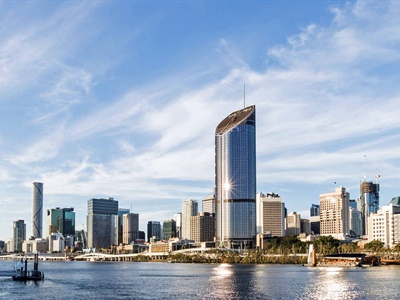 Deputy Premier Jeff Seeney and Treasurer Tim Nicholls yesterday announced Cbus Property will develop the new $653 million building on vacant land at 1 William St.
Mr Nicholls said the project would transform the "dust bowl of a carpark" into 258m tall multi-purpose tower, which will include 74,853sq m of office space, of which the government will use about 60,000sq m.
He said the Government would lease the building at a "competitive rate".
"It won't cost taxpayers a cent", he said.
Mr Seeney said taxpayers would actually be saving money because the Government wouldn't have to pay to maintain current, older buildings.
"We believe that it will be saving $60 million a year by the time we complete the relocation of the public service into that building," he said.
But opposition Leader Annastacia Palaszczuk said the Government needed to release its costing to prove the cost burden would not fall back on taxpayers.
She said announcing the new building was poor form after the Government cut $14,000 public service jobs as a costing measure.
Construction is due for completion by 2016.