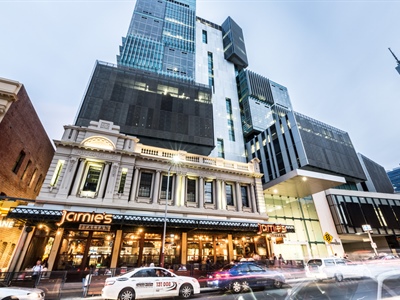 Plans are progressing for the continued "new buzz" in the CBD with Cbus Property aiming to create an "urban village of bars and restaurants" in the city hub.
The company's 140 development is set to be transformed into a retail-food centre connected by laneways and meeting places, after a development application was made to the City of Perth.
Inspired by Melbourne's inner-city laneway culture, 140 plans to offer affordable, fresh, organic and wholesome dinning alongside national retail outlets, a spokesman said.
The revitalised 140 will provide a distinct character not found anywhere else in the CBD and will connect Murray St Mall with William and Wellington streets.
Under the proposed changes 140 will feature commissioned artworks from a variety of local artists, helping to cement the precinct as an enticing destination with cutting-edge style and personality in its retail, commercial and lifestyle offerings, according to 140 general manager Andrew Taylor.
A decision on planning approvals is expected from the City of Perth by late November.