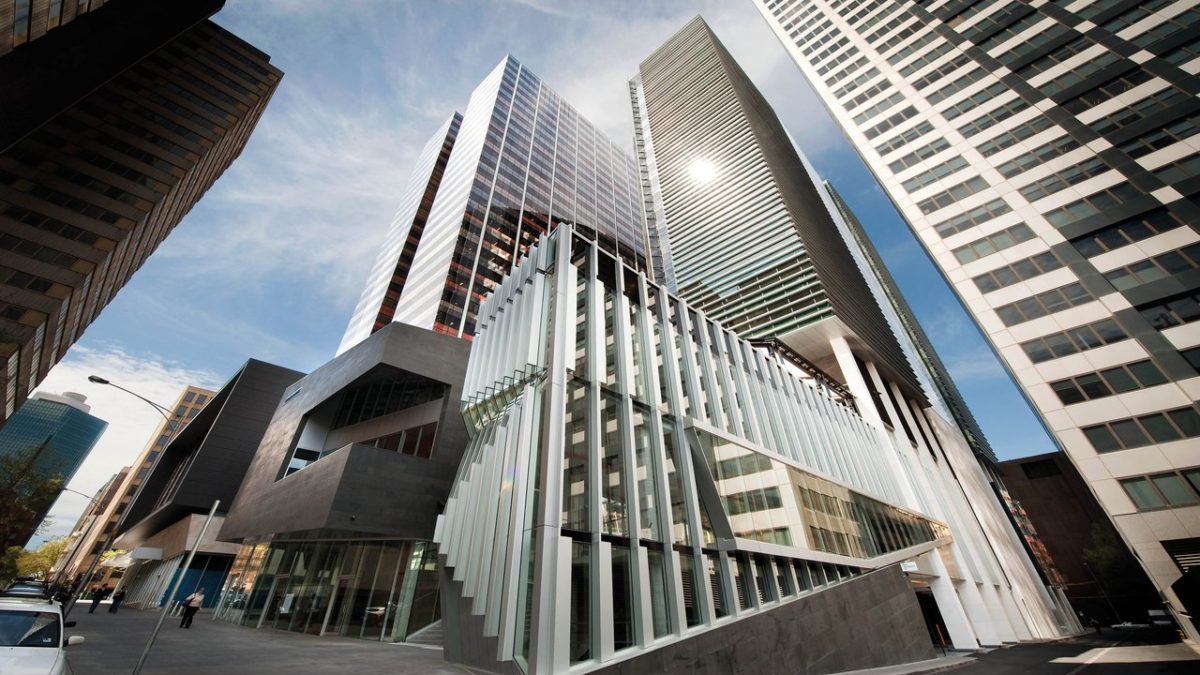 Cbus Property has secured a $1 billion-plus development opportunity in the heart of the Melbourne CBD, buying out neighbouring properties after their Singaporean owners put aside a lengthy property dispute.
The landmark deal gives the super fund developer close to 3,000 square metres on the corner of Queen and Bourke streets on which to create a mixed use project.
The complex deal initially involved a property owned by Singapore-listed Chip Eng Seng and two held by its neighbour, the wealthy Chow family, also based in Singapore.
During negotiations for the three sites, Cbus Property secured a fourth adjoining property in the precinct, owned by a Brunei-based family.
In all, the deal for the four properties was struck a price somewhere above $170 million.
While Cbus Property has been a frontrunner for the city centre real estate since before Christmas, confirmation of the deal came on Friday morning when Chip Eng Seng filed a disclosure on the Singapore stock exchange.
The transaction ends one of the city's lengthiest property wrangles as the two Singaporean neighbours effectively frustrated each other's efforts to develop their real estate.
The dispute had forced Chip Eng Seng to abandon its $350 million Tower Melbourne project and return the 10 per cent deposits it had in hand for 556 sales contracts.
The Singapore developer was pursuing a 71-storey tower development at 150 Queen Street, on the corner of Bourke Street.
But that project stalled as trouble flared with its neighbour, the Chow family which was pursuing its own plans for a serviced apartment development next door at 140 Queen Street.
The Chow family also owned a third smaller property nearby.
The stand-off spawned a series of legal cases which had brought demolition of the existing office building at 150 Queen Street to a standstill since late 2013.
Because of that Chip Eng Seng decided to rescind its existing sales contracts, paying back tens of millions of dollars in deposits to its buyers.
In November, the two Singaporean landlords opted to bury their dispute, putting the three connected properties on the market.
Colliers International's John Marasco, Bryson Cameron, Matthew Stagg and Trent Hobart handled the offering.
Meanwhile, the Brunei-based owners of a smaller office at 423 Bourke Street seized their opportunity, striking a deal with Cbus Property as the super fund player negotiated with the Singaporeans.
The Brunei owners were represented by Charter Keck Cramer.
Cbus Property now has an existing development approval in hand and will look to formulate further plans across the overall site.
It is already progressing a spectacular mixed use project nearby – office, residential and hotel – on a 6,000 square metre CBD site, known locally as the Pantscraper.
Chip Eng Seng has been a big player in the Melbourne market in recent years.
Three years ago, it doubled its money in two years after gaining a planning approval and then flipping an apartment project on the old CUB brewery site at the edge of the city.
In August last year, it sold an office building on St Kilda Road for $69 million.
The developer is also progressing with two residential projects at Doncaster, in the city's leafy east, and expected to take settlements later this year and early next year.