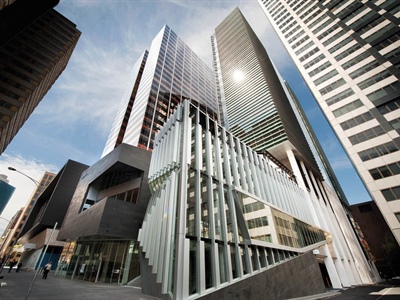 Scentre Group (ASX:SCG) today announced that, jointly with Cbus Property, it has purchased the David Jones Market Street bulding in Sydney's CBD for $360 million.
The Groups's share of the purchase price is $182.5 million with Cbus Property paying the balance of $177.5 million.
David Jones will continue to occupy the site until late 2019 under a lease agreement providing a 4.5% per annum rental return on the aquisition price.
During the lease back period, the co-owners will obtain the necessary approvals to redevelop the site when David Jones vacates the building.
On completion, the redeveloped 77 Market Street site will comprise approximatley 10,000 square meteres of luxury retail space intergrated with Westfield Sydney.
In addition Cbus Property will convert the balance of the exsisting buliding to provide quality office space and develop a luxury residential tower above, overlooking Hyde Park.
Scentre Group will own, develop, design & build the retail elements of the site.
Scentre Group CEO Peter Allen said: "This transaction is a rare opportunity to significantly expand out flagship Westfield Sydney centre.
The 77 Market Street site will provide the opportunity for further luxury retail and high-quality food, which cimbined with our exsisting Westfield Sydney and David Jones' planned $200 million investment into the adjacent Elizabeth Street store, will reinforce the precinct as Sydney's pre-eminent luxury retail destination."
Adrian Pozzo, Cbus Porperty CEO said: "77 Market Street provides another excellent opportunity for Cbus Property to demonstrate its core capabilities in residential and commercial development in what will be a vibrant mixed use building in an exciting location with unrivalled amenity.
This mixed use project will complement, our soon to commence $1.25 billion development at 447 Collins Street, Melbourne."