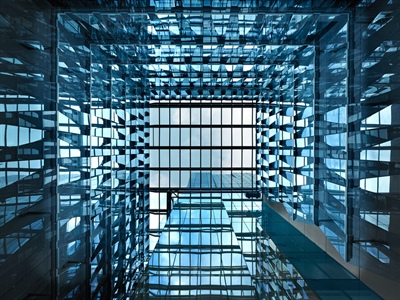 Major fashion labels are making a splash in the Australian markets, dominating the retail property sector across the capital cities.
While the Melbourne and Sydney CBDs have been favoured locations for international retailers, Perth is growing in popularity.
Zara and Topshop are leading the trend. The model for these so-called "fast fashion" outlets is based on churning out new styles at low cost to meet market trends.
While the influx will put pressure on local outlets, leasing agents believe the new stores will generate more foot traffic around shopping strips and centres.
Fashion outlets from the United States dominate the 28 international retailers opening stores and looking for locations, according to Colliers International research.
Colliers International head of retail, Michael Bate, said the strong Australian economy was attracting more retailers.
Global operations often have the economy of scale to produce items at a reduced price, despite the high Australian dollar.
Mr Bate said international tenants were attractive to landlords because they often committed to longer lease terms than local retailers and were willing to ride out short-term downturns in retail spending.
British-based Topshop chose to expand into Australia after online shopping data showed strong market demand. Similar brand recognition for US labels Banana Republic, Abercrombie & Fitch and J.Crew have drawn the companies to Australia.
Topshop's first Australian store, at the Jam Factory on Melbourne's Chapel Street, has been its most successful opening to date.
Challenger Diversified Property Group fund manager, Trevor Hardie, said Topshop's performance had exceeded expectations.
He also said leasing interest from international outlets was increasing.
Max Cookes of CBRE, who negotiated the Topshop lease, said the store had lifted the centre because of the crowds it drew.
Last week, Mr Cookes signed up Italian pizza operator Konopizza to lease a site at the Jam Factory. It will be the first Australian outlet for the chain.
Mr Cookes said high-profile international outfits sought popular shopping strips when launching in a new city or country.
In the luxury market, Dolce & Gabbana has signed a lease for 320 square metres of the Mayfair Building on Collins Street in Melbourne, owned by Charter Hall and CBus Property.
Excluding luxury and big box stores, Colliers International expects demand for 220,000 square metres of space from international retailers over the next five years. Average size requirements are around 800 square metres.
Shopping centres have capitalised on the influx. Michael Gorman, fund manager of Chadstone co-owner CFS Retail Property Trust, said the centre's expansion had given overseas labels the chance to move en masse into a regional mall.
Labels such as Zara and Gap tended to lease bigger spaces than the 300 to 400 sq m luxury outlets and can span 2000 sq m or more.
Westfield spokeswoman Julia Clarke said international brands were an important part of the retail mix at Westfield shopping centres, and they complement domestic brands to make a comprehensive retail offer to Australian shoppers.
Offshore landlords are also tapping luxury retailers. Singapore's Starhill Global REIT bought Perth's Plaza Arcade for $48?million and said it identified Perth as offering more potential to international brands because of the strong economy and growing population. Brands such as Chanel, Prada and Apple have recently opened their first Perth stores.