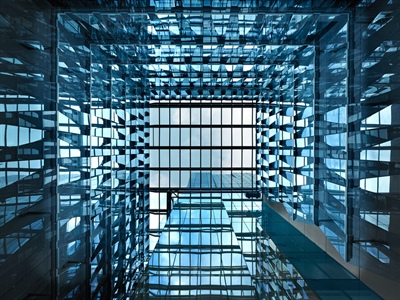 Cbus Property and Charter Hall's 171 Collins Street has become the first building in Victoria to achieve a 6 Star NABERS Energy rating, featuring best practice sustainability features in an architectural landmark that fuses a heritage facade with modern design.
The foundations for the building's success were laid early on, with a NABERS strategy established well before practical completion and adoption of a sustainability team to ensure energy-efficient policies and procedures were developed prior to the building's operation.
"Part of this included ensuring project teams were on the journey from the outset, ensuring the construction team and subcontractors bought in to the goal," revealed Cbus Property CEO Adrian Pozzo.
After opening its doors to tenants in June 2013, 171 Collins Street became the first premium building to achieve a 6 Star Green Star As Built Office V2 rating by the Green Building Council of Australia (GBCA). Now it is the second commercial office building in Australia to be awarded a 6 Star NABERS
Energy rating, emitting 50% less greenhouse gases than a 5 Star-rated building.
The building achieves its energy savings through a combination of features, including a ceiling tile system that absorbs office pollutants and creates a healthier office environment for workers. The building's exterior is also a big driver of cost efficiency, with its high-performance facade folding light from the sky into the building to reduce heat gain and glare.
A radiant cooling and heating system and an underfloor air distribution
network provides energy-efficient thermal comfort for occupants, while the air- conditioning system allows large quantities of outside air to be brought into
the office space at a low velocity and distributed using natural stratification. A greywater treatment program collects used water from the cyclist shower facilities and recycles it through the building's cooling towers and toilets, offsetting more than 90% of the cooling towers' water consumption.
Other sustainability credentials include:
a 9-storey glass atrium that maximises natural light;
floor-to-ceiling double glazing with thermal insulation to help maintain occupant comfort;
a dedicated waste storage area for separation, collection and recycling;
optimised lighting design with extensive controls for occupancy and daylight harvesting;
energy-efficient fixtures and fittings;
low VOC and formaldehyde emissions;
280 bicycle spaces, showers, change rooms and lockers;
destination-controlled lift systems.
All in all, 171 Collins Street saves more than 1.3 million kg of carbon dioxide each year — equal to 568,000 L of petrol or 139 homes' energy use for one year when compared to a building with a 5 Star NABERS Energy Rating. According to Charter Hall's head of office, Adrian Taylor, the 6 Star rating proves that sustainability measures can be delivered at a competitive cost and with no adverse impact on the forecast investment returns.
"We are very pleased with the performance of 171 Collins Street," he said. "It is a building that continues to be recognised for its innovation in sustainability and we hope sets the benchmark for the industry into the future."