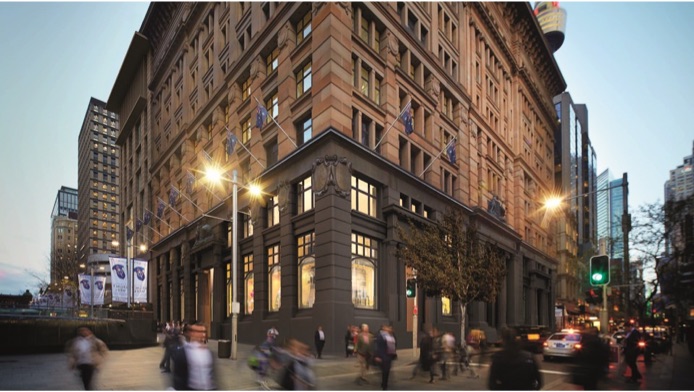 The head of Australia's largest private construction and development group, Grocon, believes the NSW economy is poised for a lift and the group has two major Sydney office projects in its sights.
At the topping out ceremony for its $800 million 161 Castlereagh Street project, which will house the NSW headquarters of the ANZ Banking Group and law firm Freehills, group chief executive Daniel Grollo, said the state was headed for a busier period.
Sydney, as the gateway city, could really "take off", he said. While the market for detached housing was slow, Mr Grollo said the high-density residential market, where Grocon focuses, was performing well.
He sees opportunities for the group in both commercial work – which appears to be on the horizon first – and in urban regeneration projects, despite the group withdrawing, with council agreement, from Parramatta's Civic Place development earlier this year.
The private group, which is active along the eastern seaboard, could benefit from reforms to planning in Victoria, NSW and Queensland. While Mr Grollo praised the existing state regimes, under which many of Grocon's larger projects are accorded special status, he added his voice to the calls for greater efficiency.
"We've had good experiences … we have got to have efficient planning systems," he said, noting that global capital players took them into account when assessing local projects.
He said international investors in Singapore and Hong Kong were playing a more critical role in funding projects – including LaSalle Investment Management, which was an early supporter of the Castlereagh Street tower– and they looked closely at planning systems.
With the tower running ahead of schedule, Grocon is turning its attention to next year.
In Martin Place its alliance with Colonial First State Global Asset Management will see it work on the design and construction of the planned $450 million overhaul of the "Money Box" building. Commonwealth Property Office Fund and partner Cbus Property are close to winning pre-commitment from law firm Ashurst.
Grocon also is in talks with private group Markham about an office development on the site of the Sydney Imax retail and entertainment complex, though plans are at an earlier stage.