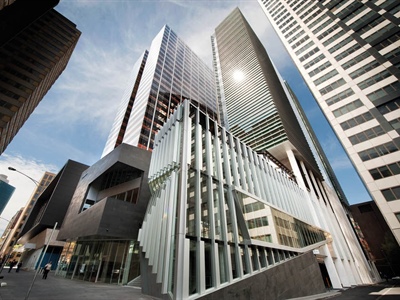 Building and construction industry super fund Cbus is considering allowing its members to invest directly in its portfolio of commercial, retail and residential property.
Currently super members can invest in property as a component of a diversified investment portfolio that may also include shares, fixed income and other investment strategies.
However, Cbus chief executive David Atkin says the board is currently reviewing different strategies that would allow members to invest directly in the property assets managed by property investment and development subsidiary Cbus Property reported the Australian Financial Reiew.
The review comes as super funds look to increase their exposure to the property market as a portfolio diversification strategy and as a way to hold onto members who can now invest in property directly through their self-managed super funds.
Last month, another industry super fund, AustralianSuper, said it planned to more than double its investments in commercial property over the next five years.
Cbus Property has built up a $2 billion property portfolio by investing in new building projects including office and retail developments and residential apartment projects.
It is also an investor and manager of commercial property.
In conjuction with Dexus, it developed and owns two-thirds of the 27-storey 1 Blight Street office tower in the Sydney CBD and also owns and manages the 35-storey Ernst & Young tower on Exhibition Street in the Melbourne CBD.
Current projects under construction include the futuristic new 63,000 square metre NAB building at 700 Bourke Street in Melbourne's Docklands, with about $1.5 billion worth projects in its development pipeline including 850 apartments.
Property investments delivered Cbus a 9.5% return last year compared with 12.4% return for Australian fixed, but better than 7% loss from Australian shares.
Cbus is also review expanding its blue-collar membership base to include related white-collar professions, such as architects.