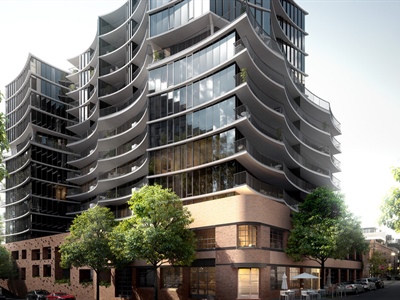 Superannuation-backed Cbus Property has paid more than $23 million for a full city block in Collingwood as a growing number of developers looks to snap up prime inner-city sites in Melbourne.
The 2010 square metre island site, bounded by Wellington, Langridge, Cambridge and Derby streets, sits within Collingwood's mixed-use "golden pocket", which allows for high-density development and is just 1 kilometre from the CBD.
Cbus Property is expected to seek approval for an upmarket high-rise project of between 250 and 300 apartments that could have an end value exceeding $150 million.
Chief executive Adrian Pozzo could not be reached for comment but he said previously that Cbus Property liked the development dynamics in Melbourne and would continue to compete for suitable sites. He also acknowledged that strong competition from offshore investors was pushing up prices.
"Where there are development opportunities that 'come' to market and fit within our strategy, it won't matter who we are competing against – we will always put our best foot forward," Mr Pozzo told The Australian Financial Review last September.
Cbus has three residential projects under way in and around the Melbourne CBD, including 35 Spring Street, a 43-level tower featuring 270 apartments overlooking Fitzroy Gardens.
The company is also developing the massive 447 Collins Street island site, which it bought from ISPT for $91 million in November 2013.
The sale of the Collingwood site was brokered by Mark Wizel and Jamus Campbell of CBRE City Sales.
Appetite for development sites in Melbourne showed no signs of waning this year, Mr Wizel said. "Interest has more recently broadened to suburban opportunities, with particularly strong demand from local institutions and private developers."
CBRE City Sales also negotiated the early New Year sale of another inner-city development site, at 70-88 Greville Street in Prahran. The buyer, a local private developer, paid more than $20 million for the 2662sq m site.