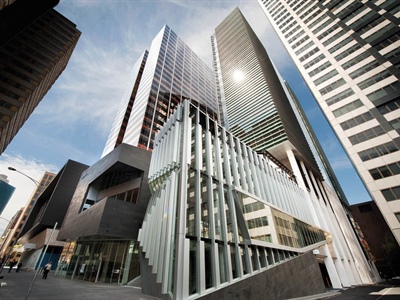 Superannuation fund Cbus Property is believed to have sold its office tower in Sydney at 130 Elizabeth Street for $120 million to a Chinese investor/developer.
As reported by The Sydney Morning Herald, The Melbourne-based super fund bought the site in 2013 for about $55 million and had previously indicated it would convert the 14-storey office tower to apartments.
This sale comes as more than $20 billion of cash could flow into Australian office and retail markets as overseas investors seek out better yields and quality properties.
Simon Henry, the chief executive of international property website Juwai, predicts that Australia should prepare for a welcome boom in Chinese investment, both in domestic and office properties.
"In the context of Australia's slowing economy and income recession, the construction jobs, spending and tax revenues generated by international investors should be most welcome," Mr Henry commented to The Australian.
Analysts at Credit Suisse predict that Chinese investors will contribute over $44 billion to the Australian property market over the next 7 years.
Simon Henry also commented on the likelihood of other international investors moving in.
"It's not just Chinese investment. The US dollar is rising, giving the yanks a boost in purchasing power. They are already typically one of the top two or three by total investment," Mr Henry said.
Foreign investments in Australian office sites comprise almost 30 per cent of office property trades at almost $25 billion worth of transactions.
Sigrid Zialcita, managing director of research and Asia Pacific at Cushman & Wakefield, commented on the steadily consolidating financing conditions in Australian office property transactions with international buyers.
"The core markets are again expected to carry much of the growth in 2015 with Tokyo and Sydney continuing to resonate with investors as both markets offer spreads that are among the highest in the region," Ms Zialcita said.
According to property agents, the increasing demand for Australia investment properties is not going to slow down any time soon. Agents predict that many more Australian offices will be sold to overseas developers in the coming year as the international investors were offering prices that were too high to turn down.