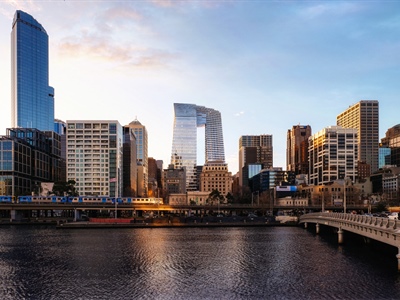 Jamie Oliver has chosen Perth to open his second Italian restaurant in Australia.
After months of speculation, the king of "pukka tucker" has confirmed he will open Jamie's Italian at 140, on William St, early next year.
The star who branded himself "The Naked Chef" will join the food revolution sweeping the city when he opens the local version of his popular Sydney diner.
"Australia has always been close to my heart since I first visited around a decade ago and I had a brilliant time when I was there earlier this year for the launch of Jamie's Italian Sydney," Oliver said.
"I get a lot of wonderful tweets from Australians who have eaten at Jamie's Italian restaurants in the UK, and now Sydney.
"We've wanted to open in Perth for a while and now we've found the perfect location on William Street, right in the heart of the city."
It will serve up fresh pasta daily, along with Oliver's signature planks of antipasto.
He said the restaurant would have a strong focus on authentic Italian food.
The celebrity chef has put out a casting call for 100 new staff to work at the Perth and Sydney restaurants.
A spokeswoman for Cbus Property, the developer of 140, said the upmarket restaurant would be the first of many to take up leases at the development in the coming year.
"Jamie's Italian will be the cornerstone of the new 140, forming part of an overall plan to transform the existing retail areas into a dynamic and vibrant urban eating environment," she said.