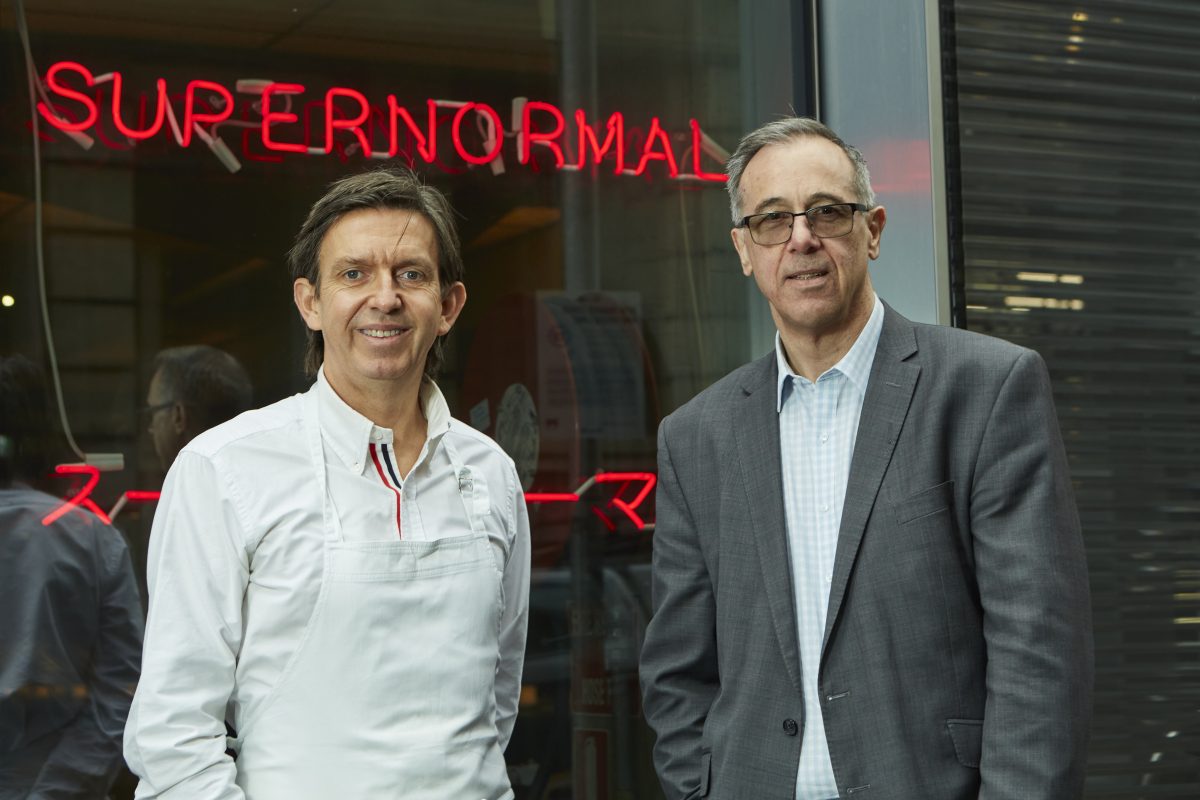 SEPTEMBER 2022
Internationally acclaimed chef, Andrew McConnell, commits to Brisbane dining scene
Melbourne-based restaurant, Andrew McConnell's Supernormal, is set to open at Cbus Property's world-class residential tower, 443 Queen St, in Brisbane's CBD.
The internationally acclaimed chef, of Gimlet at Cavendish House, Cutler & Co. and Cumulus Inc. fame, is expanding his Australian footprint with the Queensland-based Supernormal offering. Influenced by Andrew's time spent living and working in Hong Kong and Shanghai, the contemporary Supernormal menu will be an exciting new addition to the vibrant dining scene along the Brisbane River's edge.
The announcement follows recent global fanfare for Mr McConnell's European-style Gimlet on Melbourne's Russell Street, which was recently named 84th out of 100 in The World's 50 Best Restaurants' annual longlist of critically acclaimed dining venues.
Melbourne's original Supernormal restaurant is housed in another iconic Cbus Property development, 171 Collins, an A-Grade office tower on Collins Street in the CBD. Supernormal faces the buzzing dining strip of Flinders Lane.
Cbus Property's Chief Executive Officer, Adrian Pozzo, said he was delighted to welcome Mr McConnell and the Supernormal brand to 443 Queen St.
"It is amazing to be working with Andrew and his team again and we look forward to facilitating his aspirations for Brisbane's up-and-coming dining scene. Supernormal is a Melbourne favourite and we look forward to seeing it thrive in a new world city," he said.
"When complete, 443 Queen St will be a pivotal component of the ever-evolving Brisbane River Walk precinct – and Supernormal will become the go-to for residents of 443 Queen St and a destination for locals and visitors to Brisbane alike.
"Cbus Property endeavours to develop dynamic and versatile precincts in which people want to live, work, play and thrive so the delivery of quality amenity is key. Introducing Supernormal to Brisbane is a natural extension of this mission."
Mr McConnell said there was "a special combination of relationship, location and architecture at 443 Queen St" that drew his team to Brisbane.
"For the past seven years, we've welcomed many interstate and international guests to Supernormal in Melbourne. Now, we look forward to contributing to Brisbane's already growing and vibrant food scene," he said.
"There's also a bounty of some of the country's best produce available. What a thrill to be able to explore this as we refine our offering."
Architecturally designed by Singapore-based WOHA and Brisbane's Architectus, the 47-level 443 Queen St comprises 264 residential apartments. The tower is under construction by Hutchinson Builders and anticipated for completion in 2023, with Supernormal due to open in late 2023.