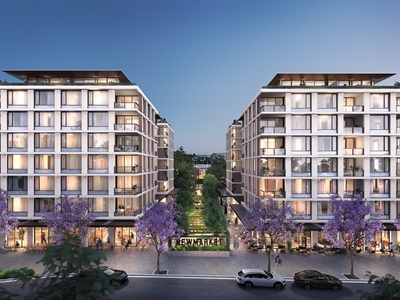 After a more than a century at the Newmarket stables at Randwick, the Inglis horse empire is moving west, following the sale of its land to the super fund Cbus Property for a price understood to be in the region of $260 million.
The horse empire confirmed earlier in the year that it was rounding up the floats and heading out to Warwick Farm, in Sydney's west. Under the deal, Inglis will continue to operate its headquarters and Sydney auction business from the five-hectare Newmarket site for the next three years, after which the company will relocate to the larger site out west.
Inglis received approval in April of this year to rezone the site. The plans for the newly named Newmarket Green comprise houses, grounds and the former stable where the movie Phar Lap was filmed. There also could be new apartments that would suit student accommodation for the nearby University of NSW.
William Inglis & Son deputy chairman, Arthur Inglis said the family "was thrilled" that a subsidiary of an Australian superannuation fund has acquired this historic property. "We feel it is very positive that everyday families will be able to own a piece of Australian history and enjoy what has been a very treasured property of our family-owned company. "
Adrian Pozzo, chief executive of Cbus Property said he was also "delighted" to have secured the landmark site in Sydney's eastern suburbs.
Inglis chief executive Mark Webster said in June that the group would ensure this property is preserved in all its grandeur for generations to come, as well as maximising the full value of theiconic Sydney asset. He said it was anticipated that the move would occur in three years, during the spring of 2018. Inglis expects the first major yearling sales at the new facility to be conducted in early 2019.
Warwick Farm is one of four metropolitan racecourses in Sydney and a training precinct, servicing 44 resident trainers and at least 800 horses in training.