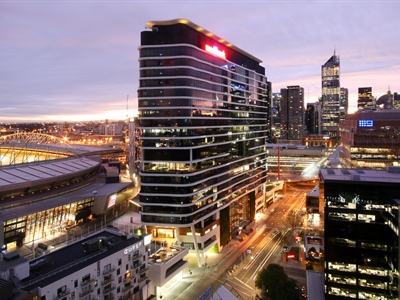 The federal government is among a rush of tenants seeking to close large floor-plate leasing deals before year's end in prime Melbourne CBD buildings.
The last-minute deal making follows a lift in employment and leasing activity with white-collar employment in Melbourne's CBD growing by 3.3 per cent over the year to June, according to CBRE's Marketview report.
The employment boost coupled with tenants migrating into the CBD from suburban office markets has resulted in the city's vacancy rate falling to 8.1 per cent, for landlords a welcome 100 basis point decline over the previous six-month period.
The shift towards CBD consolidation looks set to continue.
Game developer Electronic Arts, often called EA Games, is believed to be looking at shifting its administration staff located in St Kilda Road into 4000 square metres of space in the city.
The game maker is believed to be eyeing off space over at least two floors in Cbus' 720 Bourke Street building, whose key tenant is Medibank Private.
Market sources suggest the federal Department of Human Services is close to signing a deal for just under 15,000 square metres of space in Charter Hall's refurbished office building at 570 Bourke Street.
The yet-to-be-finalised deal will see a staged transition of Social Security and Child Support staff from their respective offices at 595 Collins Street and Melbourne Central.
Neither Charter Hall or JLL tenant services would comment.
Human Services were not the only tenants being aggressively pursued by Charter Hall.
Another large leasing requirement put out by National Australia Bank for 14,000 square metres over a four-year term is also believed to be under discussion.
The bank is in the market for short-term lease space to allow it to refit and restructure portions of its head office at 800 Bourke Street in Docklands.
If the deals come to fruition, the $307.4 million building held in Charter Hall's Core Plus Office Fund will be at near capacity.
According to Marketview, Melbourne has seen the highest level of net absorption amongst CBD markets in 2015, with the highest annual level in five years.