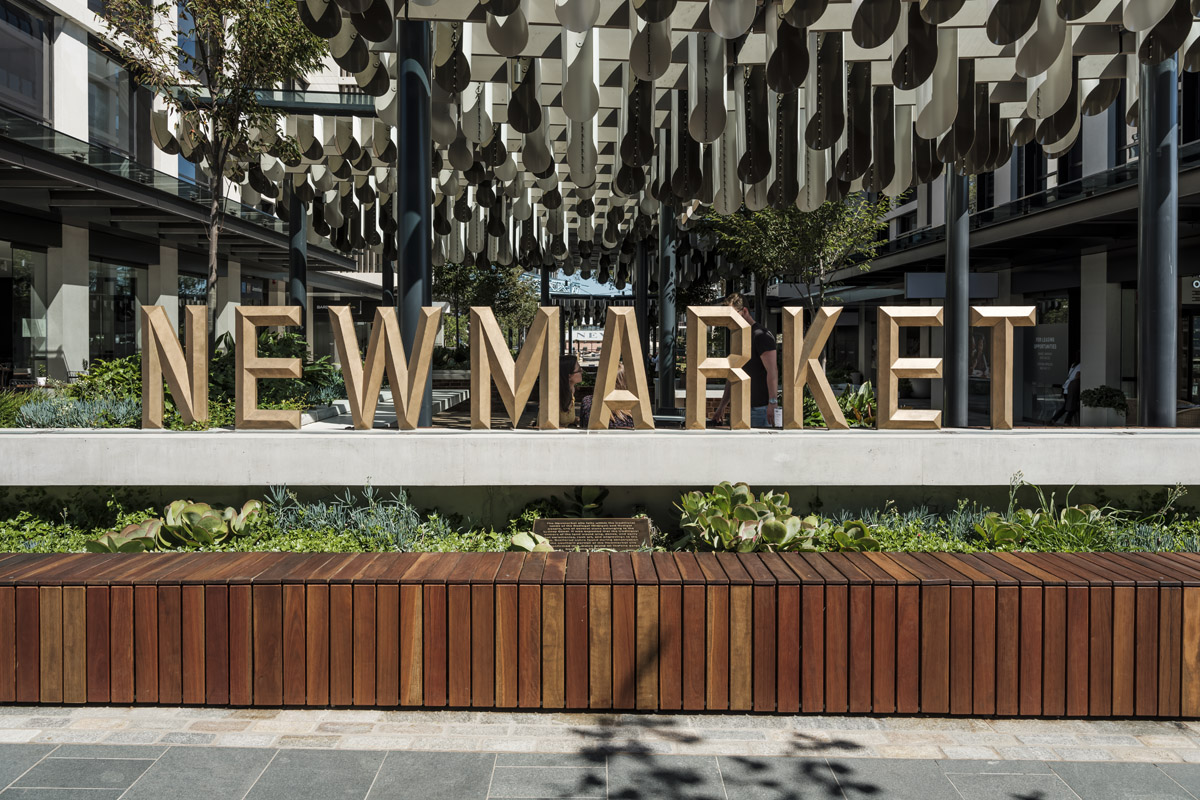 OCTOBER 2020
Cbus Property 's Newmarket Randwick masterplan project in Sydney's Eastern Suburbs has been recognised with three awards in the eighth biennial Randwick City Council (RCC) Architecture and Urban Design Awards 2020. The receipt of these awards is an outstanding testament to the tremendous work that has been done to date at Newmarket Residences (Stage 1) and Figtree Pocket (Stage 1A), designed by Bates Smart and Smart Design Studio respectively. Cbus Property congratulates all involved.
🏆 Best Urban Project
RCC commended the new Newmarket precinct on successfully integrating into the surrounding neighbourhood, saying it was a sophisticated transition between the public buzz of the Barker Street block and the recreation spaces, through to the quieter residential block and Newmarket House, with a skilful understanding of the difference between a plaza, park and garden. As cited, "the masterplan ties into the street pattern with quiet streets and share-ways kept to the edges, maintaining vehicle and pedestrian through site links".
RCC said that simply calling the spectacularly popular Sales Ring and Inglis Park "a playground for children" undersold its success. As cited, "it has become a joyful place of outdoor rooms where people of all ages naturally gravitate and hang out, a rare public and intergenerational success in brownfield developments".
The judging panel was particularly impressed with the subtle design variations and material quality of the Figtree Pocket apartment buildings and the contribution they made to the new urban precinct. RCC said the project also demonstrated clever solutions to landscaping over basement parking, a common challenge in apartment complexes.
🏆 Best Conservation Project
RCC applauded the urban design and landscape architecture of Newmarket, saying that it celebrated the rich social and arboreal heritage of the site, understood and embraced the urban bones of the site, and found ways to weave Randwick's famous equestrian history into private and public spaces. As cited, "the masterplan and landscape design has created an easily understood sequence of retained heritage buildings addressing the central spine".
🏆 People's Choice
Members of the general were invited to vote in the 2020 RCC Architecture and Urban Design Awards and selected Newmarket as their favourite piece of architectural design in Randwick.