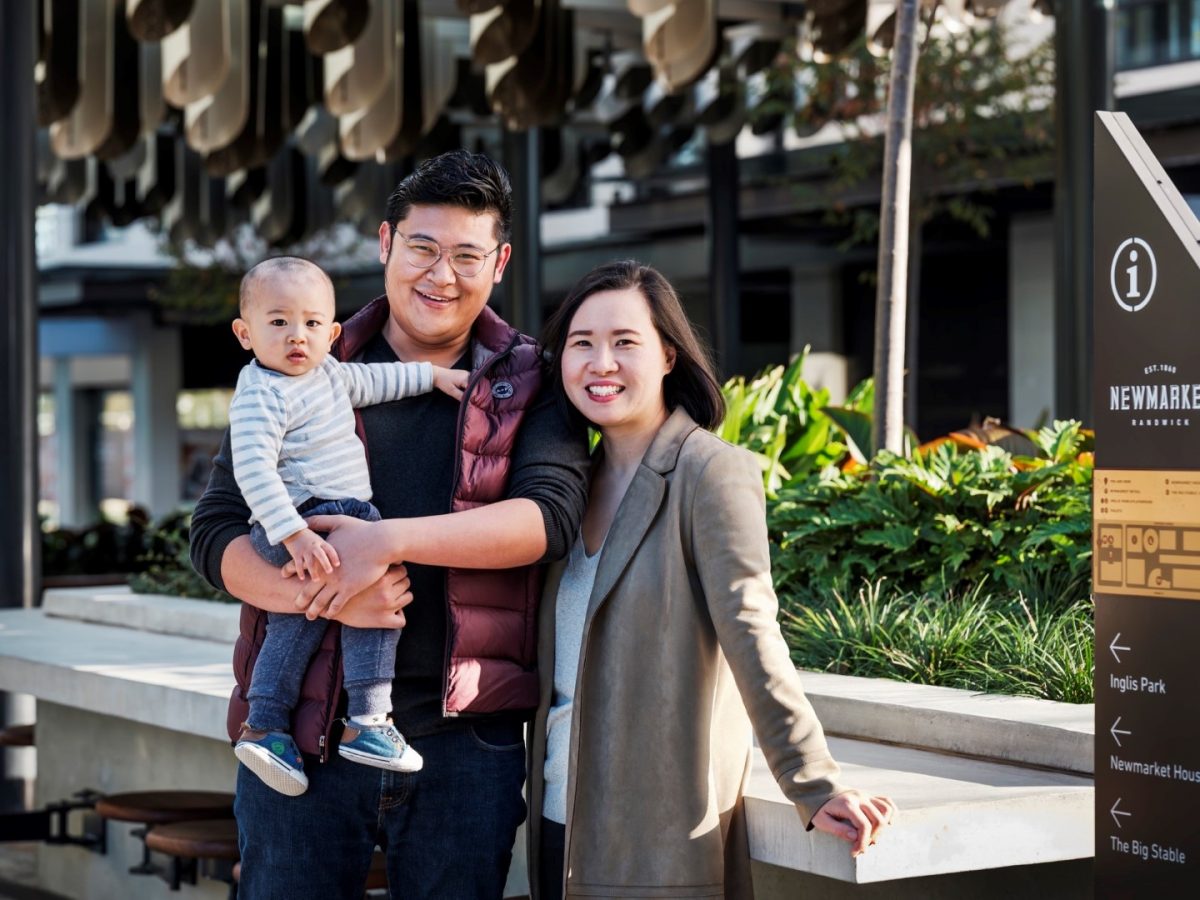 JUNE 2020
Cbus Property's Newmarket Randwick master-planned project in Sydney's eastern suburbs has settled 98 per cent of its first stage of apartments, demonstrating the ongoing confidence in high-end residential product developed by respected developers.
Newmarket Residences, designed by award-winning national architecture firm Bates Smart, with landscaping by Arcadia Landscape Architecture, is the first stage of the boutique project and successfully settled its 118th residence last month.
Cbus Property's Chief Executive Officer, Adrian Pozzo, said it was a tremendous result in the current market environment.
"To settle the first stage of a multi-million-dollar mixed-use masterplan with so few rescissions, is a true testament to the quality of Newmarket Randwick and the purchasers' faith in the Cbus Property brand and product being delivered," he said.
"We set out to develop a world-class residential community that would benefit residents and locals alike, which our purchasers have overwhelmingly recognised when committing to the final product."
As the gateway to the exclusive Newmarket Randwick neighbourhood, Newmarket Residences comprises elegant one-, two- and three-bedroom apartments across two eight-storey buildings overlooking a vibrant retail piazza, recently opened and known as Newmarket Dining.
Mr Pozzo said that Newmarket Dining and the recent openings of Inglis Park and the former Sales Ring, which has been converted to a state-of-the-art family-friendly playground, had contributed to the positive settlement result.
"Newmarket Residences sets a new benchmark for off-the-plan purchasing, and a positive precedent for the next stage of the project, Figtree Pocket, which is on track for completion next month," he said.
Bianca Zhang, who has just moved into her new Newmarket Residences apartment with her young family, highlighted the attraction of the eastern-suburbs location, as well as the benefits of apartment living for families.
"We are new to Randwick but we have family and friends who have lived nearby for a long time and have always recommended the area," she said.
"We love the location of Newmarket Randwick, being close to city where I work, close to the beaches, parks, hospital and shops. We also like the fact that it was the old Inglis site, with rich history that was turned into a brand-new community, which has a village feel about it. In addition, the old sales ring has been turned into a massive playground – for people like us with a little toddler, this is a big bonus.
"Not only that, living in an apartment is safe, convenient and requires less maintenance work. We like the size of the balcony, perfect for entertainment, and the big windows that maximise the sunlight and cross-ventilation."
With construction coming to an end on the next stage of Newmarket Randwick, known as Figtree Pocket, limited apartments are available for purchasers looking to buy somewhere they can move into in the coming months.