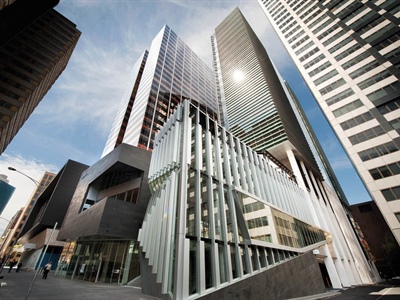 In my recent conversation with Mark Percy, executive manager of residential of Cbus Property, we explored some of the main issues confronting our sector. I was also very pleased to hear Mark express some refreshing thoughts across a range of ongoing topics impacting the housing market, as well as some timely points directly related to project marketing. By way of a preamble we firstly touched upon the positive impact of working for a subsidiary of a wholly owned superannuation fund, including its role in supporting building and construction employment.
These topics included Mark's views on housing affordability, the impact of local and regional planning laws and how he sees the two points as very much intertwined. We also went on the talk about other diverse subjects such as delivering quality projects and good design alongside the need for Cbus Property to take an active and leading development role, not simply acting as a passive funding partner.
In our conversation we also looked at marketing and the all-pervading role of finance, which now, post-GFC, intrudes into almost any property-related topic, from personal mortgages to corporate and development funding to marketing.
The Cbus Property brand
Cbus Property brand is very visible within the development industry, and it is well worth recounting that the company has been successful, not only in terms of completed projects, but also the investment returns for Cbus Property's parent, Cbus, the industry superannuation fund for the construction, building, infrastructure and allied industries. According to SuperRatings' fund crediting rate survey, Cbus generally rates above average.
As a wholly owned subsidiary, Cbus Property works very closely with Cbus. Each company has a separate board. The super fund is one of the best performing in the industry, showing how a development, funding and labour model can and does work. This is a view that is clearly backed by concrete results.
"Helping to create employment, by creating jobs, has many benefits, and I am always reassured by the positive feedback I experience when I visit one of our development projects. The workers on-site obviously appreciate Cbus investing back into the industry through Cbus Property," says Mark.
Cbus was formed in 1984, and currently has 675,000 members with $19 billion under management, of which $1.5 billion is invested within the activities of Cbus Property.
Given its scope and size, just how does Cbus Property work? As might be expected there is no particular magic formula. Cbus Property looks for development opportunities, both commercial and residential, but as already mentioned, one core objective is to help drive employment in the construction industry.
Cbus Property does not buy passive assets and has been operating as a high-profile developer since 2003 and operates a small and highly skilled management group. Mark brings in excess of 35 years of experience to his role.
Today Cbus Property has a range of projects underway with office projects and four residential developments in Sydney and Melbourne. Most commercial projects are held as long-term investments by Cbus and managed by Cbus Property.
According to Mark, partly as a result of the GFC, with residential projects there is a dynamic change in the availability of capital for new projects. Cbus Property is and has been a major financial partner across a range of projects, not just its own developments. One high-profile example is the recently completed upmarket The Residence project in Sydney. This project, as we will see later, also had some interesting marketing aspects.
The Cbus Property residential portfolio currently includes Sydney's Dominion, in Darlinghurst, with 108 apartments, and the long-running Breakfast Point, in Sydney's inner west, which is a joint venture project with Rose Group with over 2,000 homes and is set to run until 2016-17. In Melbourne, construction has recently commenced on Warleigh Grove in Brighton, set to deliver 101 apartments and seven townhouses.
Another key project for Cbus Property is at the Paris end of Melbourne, where in 2013 its next major new project, at 35 Spring Street, will get started. The 42-level building will have 270 apartments. According to Mark, this landmark project will highlight the role of quality design, one of Mark's pet subjects and a driving factor in how he and the company look at each project they are involved with. We will return to this topic later to flesh out some of Mark's more detailed thoughts.
I asked Mark about Cbus Property's plans for the immediate future and where he saw the key opportunities.
"In the immediate future our focus will continue to be Sydney and Melbourne, but we are also keeping an eye on Brisbane. The city, core CBD locations is our home territory, then with residential within 10 to 12 kilometres of the CBD, such as suburb like Brighton and Breakfast Point.
"In Sydney we are currently working on a new CBD commercial opportunity.
"We will limit future projects to just commercial and residential, where our expertise is strongest.
"In terms of our own immediate future beyond the projects already outlined, like our many developers we are part of a wider industry network knocking on doors for new opportunities. We also get a lot of approaches from people looking for development partners and finance. We are part of a major superannuation fund, and that will always attract attention.
"In the post GFC environment, I do think there is real value and opportunities, as already suggested, in our structure. I think it creates harmony across our projects; it creates good returns and pride in their investments for Cbus members. We are very positive but cautious in moving forward in the post GFC environment."
Moving to reflect upon the wider market, Mark clearly sees housing affordability and market confidence as key points that we will discuss in the next post.