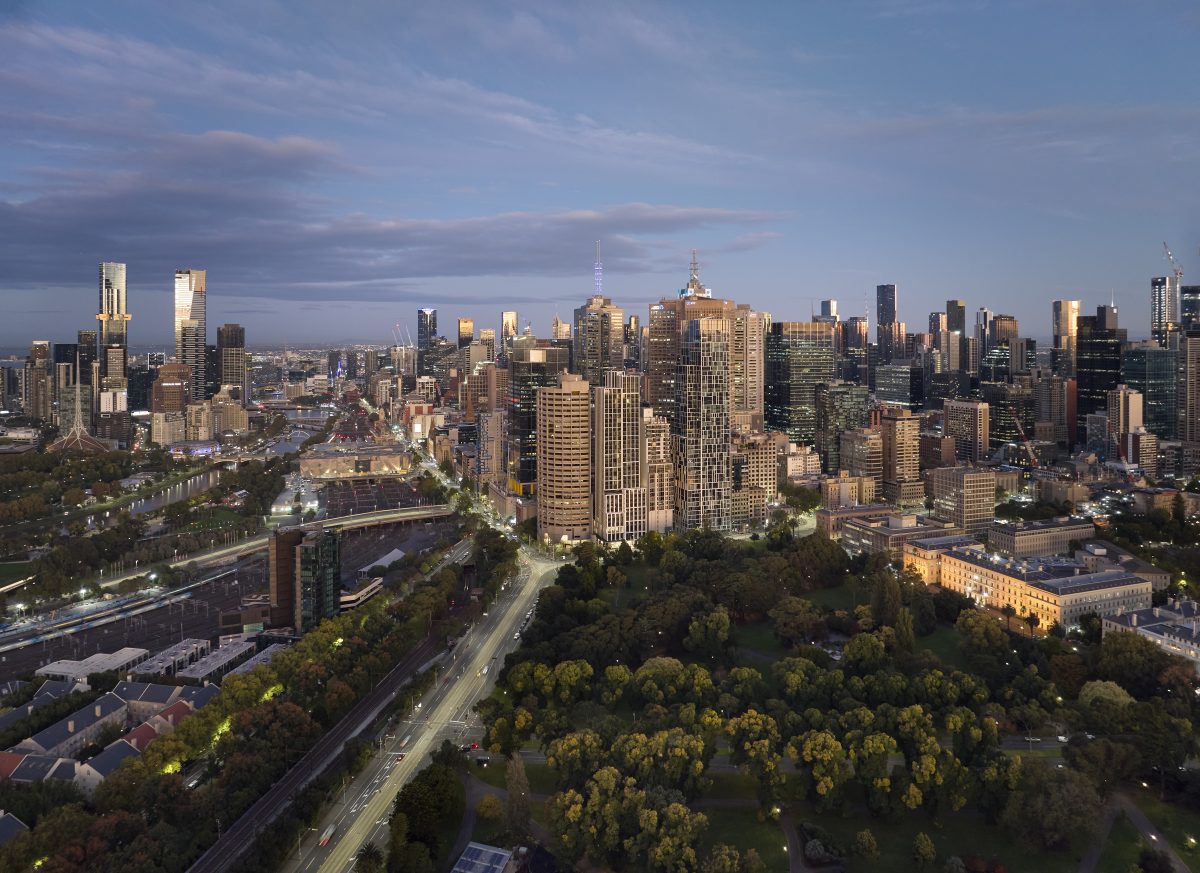 MAY 2023
Leading national integrated property investor and developer, Cbus Property, has announced the practical completion of its highly anticipated 17 Spring St residential development in a recent grand opening ceremony.
Architecturally designed by Bates Smart and constructed by Hacer Group, the $300 million development occupies a 1,270-square-metre site at the east end of Spring Street in Melbourne's CBD, formerly occupied by the Mercure Melbourne Treasury Gardens.
Comprising 73 large-format two- and three-bedroom and half- and whole-floor residences across 33 levels, each with views overlooking the Treasury and Fitzroy Gardens, 17 Spring St represents another milestone pillar in Cbus Property's rich 17-year history of developing exceptional quality residential, retail and commercial property across Australia.
Cbus Property's Chief Executive Officer, Adrian Pozzo, said that 17 Spring St had set a coveted new benchmark for premium residential apartment developments in Melbourne.
"Achieving practical completion on 17 Spring St marks the momentous conclusion of a journey that began when Cbus Property acquired the site six years ago, following the success of our pioneering 35 Spring St residential project, which sold out off the plan and was completed in 2017," he said.
"The overwhelming success of 35 Spring St, another highly esteemed venture with Bates Smart, made it clear there was significant pent-up demand for Melbourne's premium apartment market.
"17 Spring St has certainly been an equally illustrious journey, with a number of whole-floor amalgamations and new record sales results, as we continue to experience strong owner-occupier demand for premium residences and well-placed product."
Bates Smart Director, Cian Davis, echoed Mr Pozzo's sentiments, saying that 17 Spring St raised the benchmark that was 35 Spring St, "enhancing the sophisticated street context with these elegant towers in dialogue with each other".
"We wanted to create a building where the interior and exterior is one fully integrated proposition, adding a timeless building design to the grandeur of Spring Street," he said.
17 Spring St has become home to approximately 150 new residents, who are revelling in a lifestyle offering that encompasses a 25-metre pool and gymnasium on Level 2 and a private dining room, wine cellars and landscaped outdoor terrace on Level 3. The first-class amenity is complemented by 17 Spring St's prime location in the heart of Melbourne's coveted arts, sporting and culinary culture.
"In addition to Cbus Property's proven track record as a developer and Bates Smart's reputation for world-class architecture, the exclusive Spring Street location has enticed myriad buyers seeking a city lifestyle," Mr Pozzo said.
"At the 'Paris end' of the CBD, 17 Spring St has the very best of Melbourne on its doorstep, from the gardens and the sports precinct, to the theatres and the restaurants in the surrounding laneways – and all with the added bonus of convenient accessibility to getting in and out of town.
"Each residence has been designed to savour the magnificent panoramic outlook to the Treasury and Fitzroy Gardens and beyond, with living areas enjoying a strong sense of connection to the outdoors.
"The gardens will never be built out so that view will always be there, providing residents with the priceless opportunity to explore one of the state's oldest heritage-listed public gardens at their doorstep – and in the middle of Melbourne's CBD, no less."
Victoria's Minister for Planning, The Hon. Sonya Kilkenny MP, officially opened 17 Spring St during a private event for project stakeholders and residents on 21 March 2023.
"I am delighted to thank The Hon. Sonya Kilkenny MP, for cutting the ribbon and welcoming our valued residents to their new home. It has been a joy of collaboration to deliver this incredible residential tower for our residents and we trust they will be very happy at 17 Spring St for many years to come."
Hacer Group commenced site works in December 2019, following the demolition of the former Mercure Melbourne Treasury Gardens hotel, and continued through two years of unprecedented lockdowns in Melbourne and the issues associated with the global pandemic, including supply chain and procurement issues. More than 2,000 workers were inducted onto the 17 Spring St site throughout construction.
"We are delighted to have worked with Cbus Property to deliver such an iconic address," Hacer Group Director General Manager, Mark Lewis, said.
"17 Spring St faced a number of challenges during the pandemic but through the commitment and enormous efforts by the entire project team, we have been able to achieve a quality product that is second to none.
"Every element of 17 Spring St has been constructed with meticulous attention to detail. It is a project that all involved will be extremely proud of as it takes its place on the city skyline."
With the residential component of the tower now complete, Cbus Property is seeking expressions of interest from premium food and beverage operators for the sale or lease of the 130-square-metre ground-floor retail space.