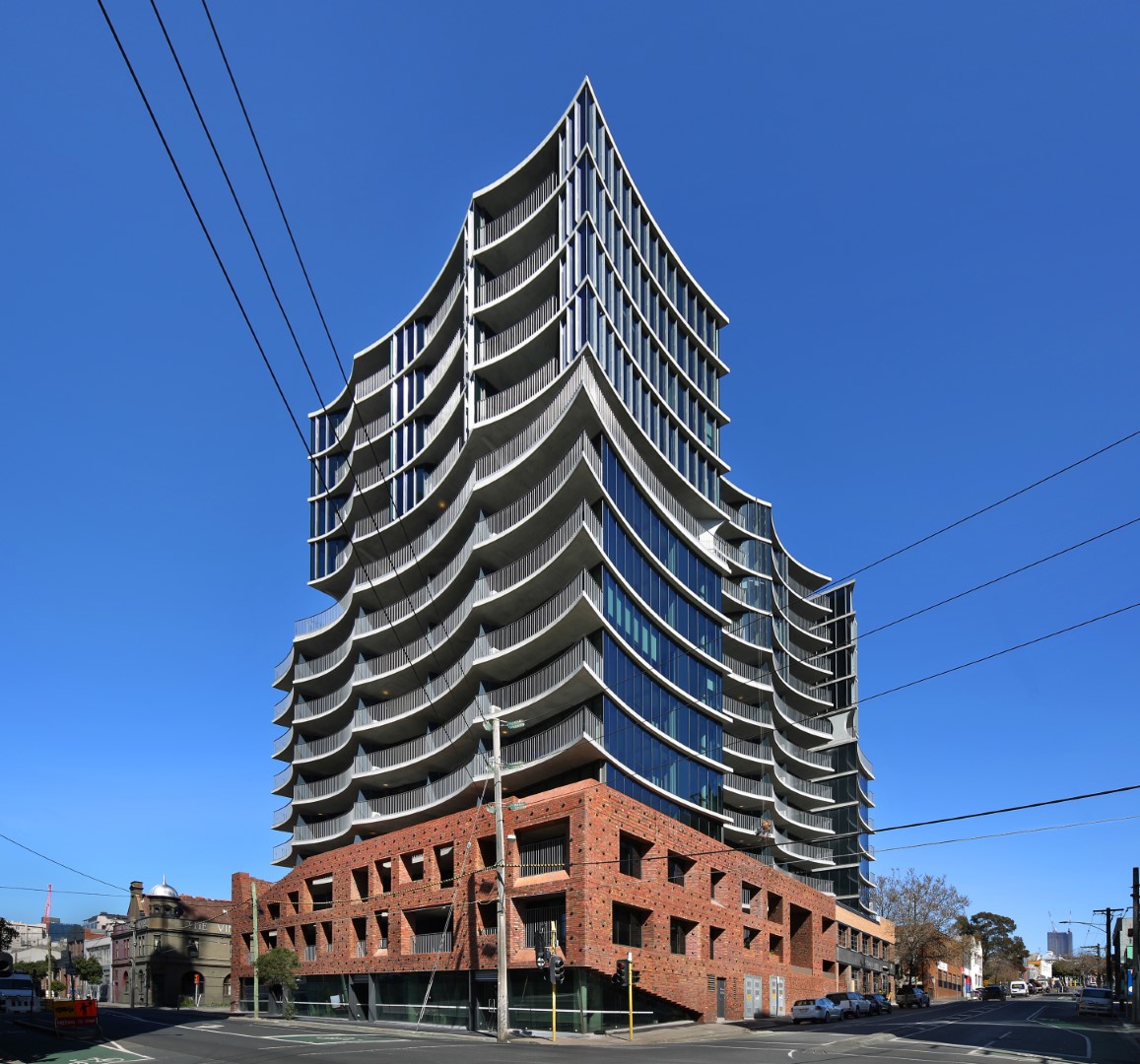 SEPTEMBER 2020
Cbus Property 's Holme apartment complex in the inner-city Melbourne suburb of Collingwood has been longlisted in the 2020 Dezeen Awards. Designed by John Wardle Architects, the 14-level landmark project sets a new benchmark for design by blending timeless period-era architecture with cutting-edge contemporary ideas and functionality.
The design of Holme was inspired by Collingwood's old grain silos, drawing on the dynamic local culture, history and architecture, with curved concrete-slab edges and balconies reflecting the imprint of the silos and appearing as a series of continuous sweeps around the entire building. A robust material palette of brick, concrete, steel and glass impart a strong contemporary aesthetic.
Cbus Property wishes all longlisted entrants luck in the upcoming awards.