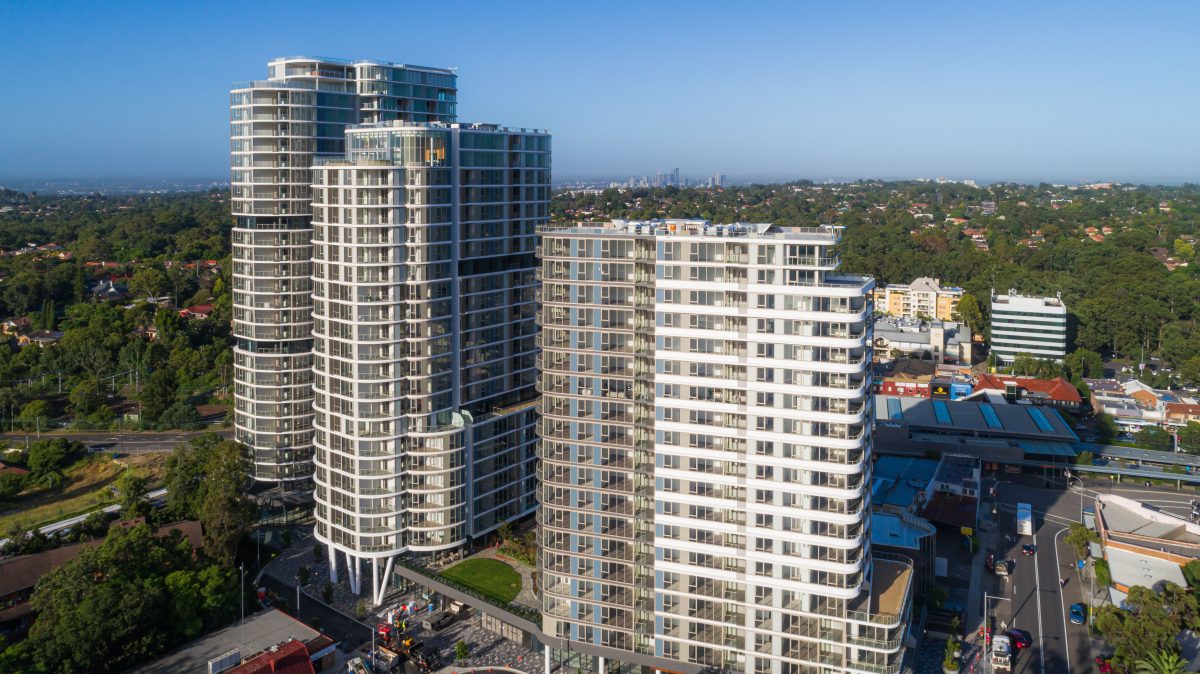 MAY 2022
Leading Australian property investor and developer, Cbus Property, has announced IGA as the highly anticipated supermarket operator at its north-western Sydney development, The Langston in Epping, which recently reached construction completion and commenced settlements.
The Langston's 523-square-metre anchor retail space, which opens onto the precinct's pedestrian plaza off Langston Place, will operate as a small format supermarket under the management of Mint Fresh IGA owners Richard and Antoine Rizk, who also proudly run IGA stores in other north-west Sydney locations, including Baulkham Hills, Westleigh and Toongabbie.
The supermarket at The Langston is set to become Metcash's IGA flagship store and will operate under the Mint Fresh IGA Local Grocer banner, offering a wide range of fresh, locally sourced produce, deli goods, bakery items, ready-made meals, liquor and everything in between – all at competitive prices.
Preliminary internal designs for the new store have already been completed, with the fitout due to take place in the coming months, ahead of an official opening in late 2022.
Cbus Property's Chief Executive Officer, Adrian Pozzo, said the announcement was a major win for the Epping community.
"Since we first started engaging with the people of Epping in 2018, they have been telling us they wanted a quality supermarket offering at The Langston, and I am delighted to say that we have been able to deliver on this request," he said.
"Through our Community Liaison Committee meetings, attending community events and talking to residents on the street, the need for a fresh food and convenience retail operator on the eastern side of Epping was raised again and again.
"In our meetings with Mint Fresh IGA, they far and away proved themselves to be exceptional operators who can meet this brief, and we are looking forward to welcoming the team to The Langston in the coming months."
Owner of Mint Fresh IGA, Richard Rizk, said that providing a supermarket offering tailored to the needs of the local community would be the key focus.
"We pride ourselves on knowing and listening to our local communities, and we stock our shelves with products our customers want and the brands they love," he said.
"We also proudly support Australian farmers and producers by stocking ranges of locally grown and made products.
"Sourcing quality affordable produce is a passion of ours, and we get a lot of satisfaction out of providing our customers with the freshest and best fruit and vegetables, every day.
"We really want to showcase this philosophy through our first Mint Fresh IGA Local Grocer store at The Langston, and will be engaging our local customers to ensure we offer everything they need. We can't wait to get started."
IGA will join a selection of other stores in The Langston's 2,100-square-metre mixed-use retail precinct, including cafés, restaurants, and health and lifestyle businesses.
The Langston's retail precinct opens onto a landscaped 2,750-square-metre public plaza, which provides a pedestrian connection from Epping Station via Langston Place to Epping Library on Chambers Court.
Above the retail precinct and public plaza sit three residential apartment towers of 29, 24 and 19 storeys, comprising 462 premium residences, with the project's final tower, Oasis, launching in November 2021.
A limited number of residences remain for sale at The Langston through CBRE Residential Projects. To find out more, please phone 1800 991 211, go to thelangstonepping.com, or visit the display suite at 24 Langston Place, Epping from 1pm to 4pm, Wednesday to Sunday.