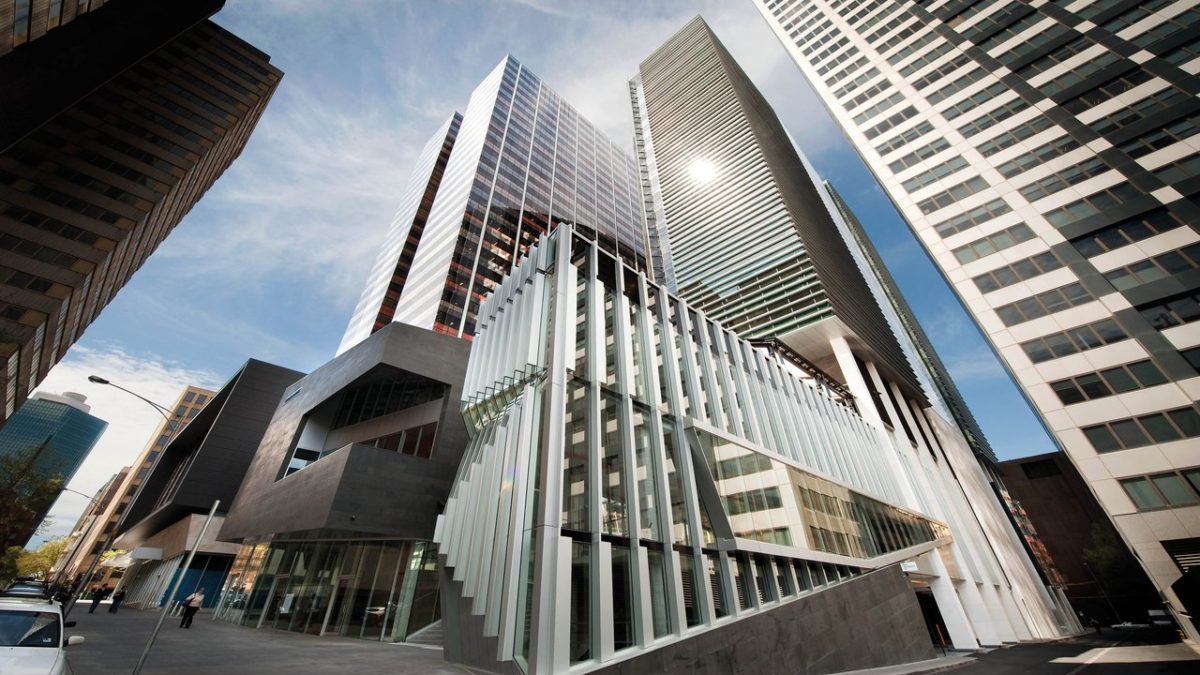 Cbus Property has confirmed it will begin construction on the second commercial tower at its CBW development demonstrating a high level of confidence in Melbourne's commercial property market.
Last month the company received an amendment to its planning approval for the tower at 550 Bourke Street and has now confirmed the tower will be built, with construction due to commence in the New Year and completed in conjunction with the rest of the development in late 2008.
Kevin Fitzpatrick, CEO of Cbus Property said the decision to proceed reflected their confidence in continuing market demand for quality new commercial premises in Melbourne's CBD.
"Vacancy rates are at historically low levels, demand for space is continuing to rise and there is a limited supply of new commercial space available in the CBD at least until early 2009. With no other office development currently committed in Melbourne, we're yet to see committed developments even meeting the market's demand," he said.
Mr Fitzpatrick added that the company was already in talks with a number of parties in relation to potential tenancy at 550 Bourke Street and Cbus Property are confident that with its ability to now provide certainty for potential tenants, the second tower will be in strong demand.
The tower at 550 Bourke Street will deliver 25,500 square metres net lettable area of A Grade standard office space with Premium building services. Like 181 William Street, the building is being designed to achieve a 5 star Green Star and 4.5 Star Australian Building Greenhouse Rating.
Simon Hunt, National Executive Director at Colliers International who is marketing both buildings said the precinct would offer tenants access to an extensive array of amenities including food, beverage and services retail.
He added that the new building would incorporate the latest in environmentally sustainable design principles, an aspect that is now considered essential by most corporates."Commercial tenants are increasingly mindful of providing a workspace with built in design features that promote the well being of their employees and the environment."We're also seeing a major emergence in corporate social responsibility with most major tenants now demanding a minimum environmental rating on their premises," said Mr Hunt.The CBW development will consist of two commercial towers, linked by 5,500 square metres of vibrant café and retail space around an open-air Plaza and regenerated Goldsbrough Lane.The 27 storey commercial tower at 181 William Street is already under construction with about 75 per cent of the 49,500 square metre tower pre-committed. Insurer, CGU, part of the Insurance Australia Group (IAG) has committed as the anchor tenant, and law firm Blake Dawson Waldron will occupy the top floors, from levels 22 to 26.