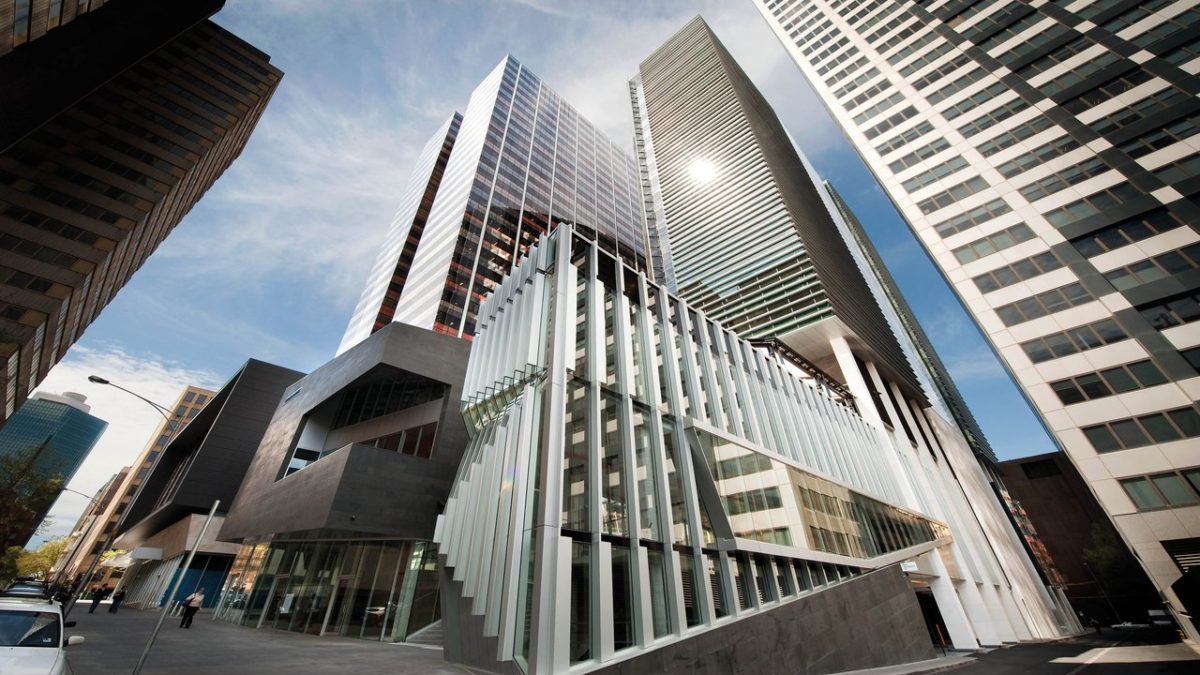 Premium investment yields in Melbourne have tightened below 6 per cent for the first time since the financial crisis as super fund developer Cbus Property moves to secure a $1 billion-plus divestment of two office properties.
In one of the largest direct property deals ever in the Australian market, listed fund manager GPT Group, partnered by its wholesale office fund, is thought to be the preferred bidder for the $600 million-plus CBW complex on Williams Street.
Meanwhile, a second office tower in Docklands, a $400 million-plus NAB building is being pursued by both AMP's wholesale office fund and US investment manager Invesco, acting on an offshore mandate.
The newly constructed 14-level A-grade Docklands tower is expected to transact at cap rate below 6 per cent, setting a new benchmark for the Melbourne market.
Premium yields in Melbourne were last at 6 per cent in December 2001 and have been higher every quarter ­subsequently.
The CBW complex has 76,000 square metres of space across two towers and a retail component on the corner of Bourke and William streets.
If the CBW deal is completed as expected, it will change hands on an investment yield a little way above 6 per cent.
Late last year, Malaysian fund manager CIMB TrustCapital Advisers settled on Lang Walker's Australian Tax Office building, also in Docklands, for around $280 million.
That deal was struck on a then-very sharp 6.25 per cent yield, reflecting its government-backed covenant.
As domestic funds battle with international investors for prime property in the Australian markets, premiums yields in Sydney have already dipped below 6 per cent this year.
Last month, REST Industry Super secured 52 Martin Place for $555 million on a 5.17 per cent initial passing yield from the Queensland Investment Corporation.
The Melbourne transactions, being handled by Colliers International's John Marasco and Savills' Ian Hetherington, will allow Cbus Property to recycle capital into its growing residential and commercial pipeline.
Gearing on Cbus's two Melbourne assets is 20 per cent to 30 per cent.
The super fund developer is pursuing a $1 billion mixed-use project at 447 Collins Street and is pitching for the $800 million new Telstra tower.
Also on its books is an $800 million project at 1 William Street in Brisbane and residential developments in Sydney and Melbourne.