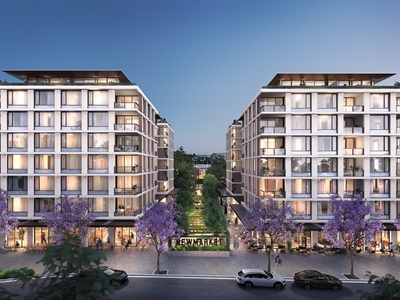 Cbus Property has entered into an agreement with Randwick City Council to construct a minimum of 10 apartments for affordable housing on the site of the Newmarket Big Stable area, near Randwick Racecourse, which has been designated for community use.
The plan to offer the more affordable units comes from negotiations with Randwick City Council for Cbus Property to dedicate the community facilities under a voluntary planning agreement.
Cbus, as part of the agreement, will also offer the council, what is known as the stable area, being a 5000-square-metre public park and six new roads. It is all part of the redevelopment of the William Inglis & Sons property, to be marketed as Newmarket Randwick.
The five-hectare Newmarket property in Randwick was sold to Cbus Property for $250 million in 2015, and there are plans to build more than 750 apartments on the site.
The Inglis group will move its headquarters to new premises at Warwick Farm, in Sydney's west.
Cbus Property chief executive Adrian Pozzo said the planning agreement was a "great step forward for its Newmarket Randwick project and the wider community".
"Housing affordability is a significant issue in our society and we know how crucial it is for housing to be accessible for all so it was important for us to include these affordable housing apartments as part of this voluntary planning agreement," he said.
"We have worked closely with council during the thorough planning and assessment process for our Stage 1 Masterplan DA to arrive at a development proposal that will create a new sustainable and sensitive redevelopment of this iconic property whilst retaining and celebrating its remarkable heritage."
Cbus also plans to pay tribute to the past by including the restoration and adaptive reuse of Newmarket House and retention of historically significant vegetation on the site including Moreton Bay Fig, Norfolk Island Pine and Port Jackson Fig trees.
Newmarket Randwick will be developed in three stages, with completion expected in early 2021.