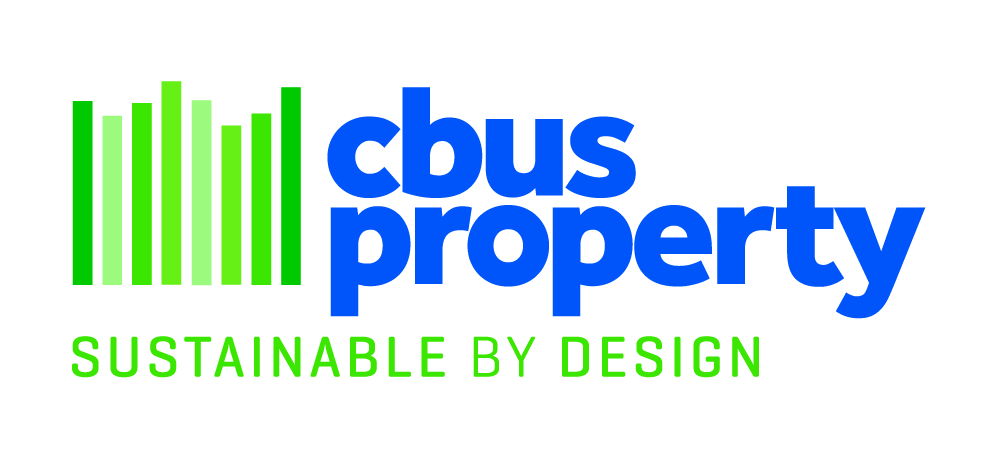 OCTOBER 2022
National award-winning integrated property investor and developer, Cbus Property, has again received global recognition in the annual Global Real Estate Sustainability Benchmark (GRESB) Real Estate Assessment.
The wholly owned subsidiary of Cbus has been awarded dual Global Sector Leader titles for Standing Investments (Diversified – Office/Retail) and Developments (Diversified – Office/Residential). Furthermore, Cbus Property's shopping centre investment vehicle, ACRT (owned together with UniSuper), has been recognised as Regional Sector Leader for Retail (Oceania Retail).
Achieving strong GRESB rankings in both the investment and development sectors of Cbus Property's business highlights its approach to integrating sustainability across all sectors of the business, from managing real assets to the way new projects are designed and constructed.
The GRESB Real Estate Assessment evaluates the environmental, social and governance (ESG) performance of more than 1,800 of the world's leading real estate companies, which have a combined value of more than USD $6.9 trillion in assets under management. GRESB benchmarks a company's ESG performance in how it both manages and develops real estate investments.
Cbus Property's Chief Executive Officer, Adrian Pozzo, said the GRESB rankings were "a tremendous testament to the company's ongoing efforts to remain an industry leader in the sustainable management and development of world-class workplaces, residences, communities and retail centres".
"This incredible achievement demonstrates that we are proactively managing our ESG risks and have embedded sustainability into everything we do as a business; focusing on the opportunities that we can integrate into our strong sustainability program," Mr Pozzo said.
Mr Pozzo went on to say that Cbus Property's GRESB results were the direct outcome of sustainability being a core value of the business since its inception, as well as some significant advances made in its sustainability program throughout the past few years.
"Following an exciting year of significant sustainability achievements, including the practical completion of Australia's first all-electric office tower at 83 Pirie Street in Adelaide, Cbus Property is aspiring to create the world's most sustainable portfolio," he said.
"By certifying our entire office portfolio as carbon-neutral eight years ahead of our 2030 target, being continually recognised as a leader in the NABERS Sustainable Portfolios Index and being awarded a 6 Star Green Star Performance portfolio rating, we are building an inimitable suite of industry credentials to achieve our aspiration."
GRESB's Head of Asia Pacific, Ruben Langbroek, commended Cbus Property's leading performance in this year's benchmark survey.
"We would like to congratulate Cbus Property for its commitment to adhere to best practices in ESG management," he said.
"Cbus Property's 2022 GRESB results show strong leadership in material aspects, such as policies, disclosures, risk assessments and stakeholder engagement. Transitioning to a sustainable world is a fundamental challenge that we must address together, and Cbus Property has demonstrated the central role our industry can play in this."
In 2021, Cbus Property diversified to include the retail sector through the investment into two major shopping centres, Pacific Fair Shopping Centre and Macquarie Shopping Centre (via the ACRT investment vehicle). These investments now form part of the business' diversified core office/retail GRESB assessment. ACRT also undertook its own GRESB assessment and was ranked Regional Sector
Leader (Oceania/Retail).
The portfolio continues to grow, as the $5.0 billion development pipeline of commercial office, residential, retail and mixed-use projects reaches practical completion and comes to life, enhancing the precincts and communities in which Cbus Property chooses to develop.
"We hope to inspire other property companies around the world to build a more sustainable future for all," Mr Pozzo said.
For more information about Cbus Property's Sustainability Strategy, please visit the Cbus Property website.