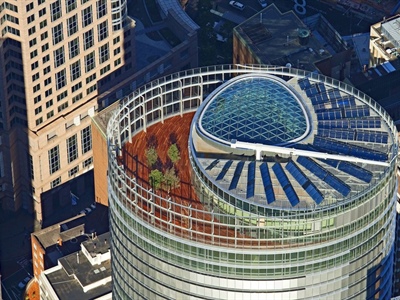 Cbus Property has landed one of Australia's biggest developments — the $700m+ 1 Bligh Street project in the CBD.
Adrian Pozzo, chief executive, became a partner with Dexus Property Trust in developing a tower designed to set new standards in Green technology.
Cbus Property's initial investment is $60m — its contribution to the cost incurred so far in the project. It will invest another $150m in construction and other costs before the project is completed in 2011.
Until the transaction, Dexus Property Trust owned 68% of 1 Bligh Street and the unlisted Dexus Wholesale Property Fund owned 32%.
DWPF has been given the option of increasing its stake so the three parties will have an equal share