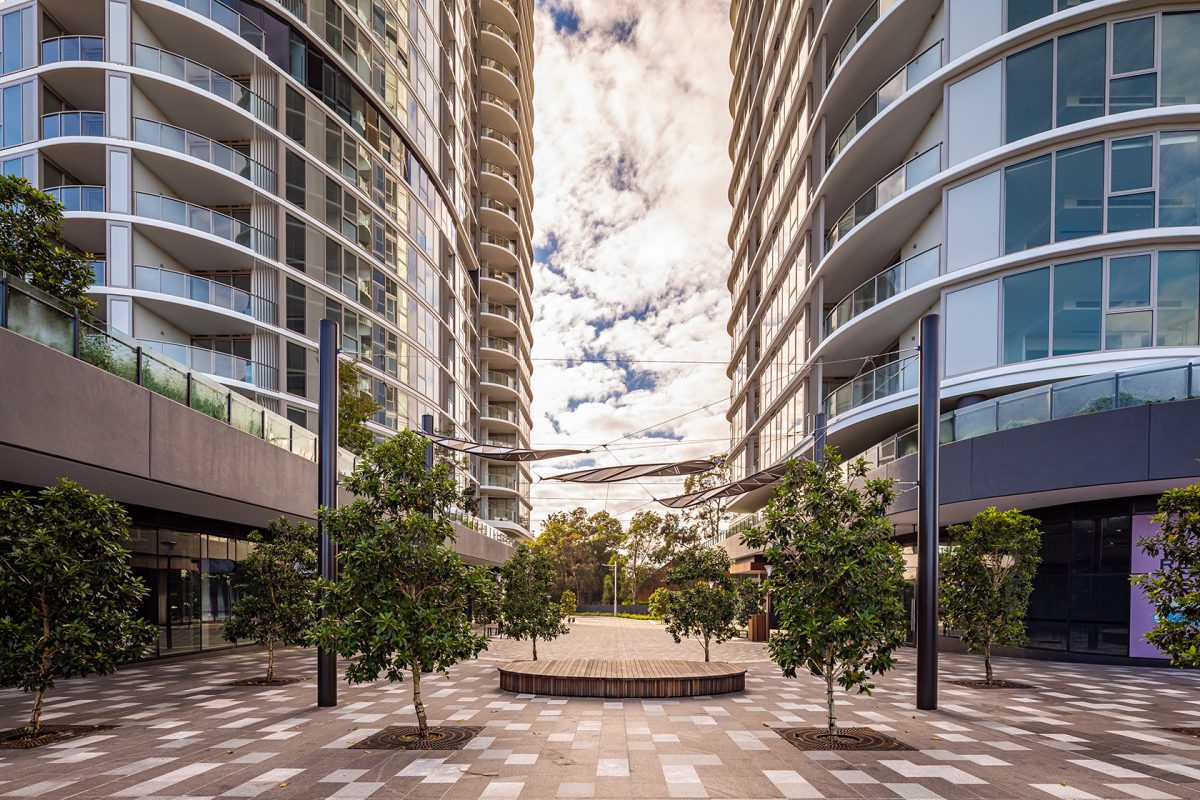 JULY 2022
Leading national integrated property investor and developer, Cbus Property, has announced the highly anticipated practical completion of the company's residential mixed-use development in Sydney's north-west, The Langston Epping.
With construction contractors Hutchinson Builders commencing ground works on the precinct in January 2019, on the site of Epping's former Westpac Credit Card Services building, the project's completion marks the conclusion of a journey that began when Cbus Property
acquired The Langston site in 2014.
Located in the heart of Epping between Langston Place and Chambers Court, opposite Epping railway station, The Langston features 462 premium residences across three towers of 29, 24 and 19 storeys, known as Langston Tower, Central and Oasis respectively.
Following settlements across the three towers during April and May 2022, The Langston has now become home to a new community that could eventually increase to more than 1,000 people.
Residents have already established connections through a series of Meet The Neighbours gatherings hosted by Cbus Property, while a number of other resident activations and public events are set to take place in the precinct across the remainder of 2022.
The Langston's residents are revelling in a lifestyle offering that includes the Sky Lounge & Dining space on Level 22 of The Langston's middle tower, Central, as well as lush podium-level gardens, the Pool Deck, Wellness Hub, residents-only gym and a co-working space.
The Langston precinct also features a beautifully landscaped 2,750-square-metre public plaza adjoining a 2,100-square-metre retail precinct, headlined by anchor supermarket Mint Fresh IGA, commercial gym operator Team Bros, and featuring a range of cafés, restaurants and other retail tenancies.
"I would like to thank the Epping community, including the surrounding local businesses, for the way they have embraced The Langston as an exciting new precinct and destination for the suburb," Cbus Property's Chief Executive Officer, Adrian Pozzo, said.
To find out more about The Langston, please contact CBRE Residential Projects on 1800 991 211, go to thelangstonepping.com or visit 8 Chambers Court, Epping, from Wednesday to Sunday, between 1pm and 4pm.