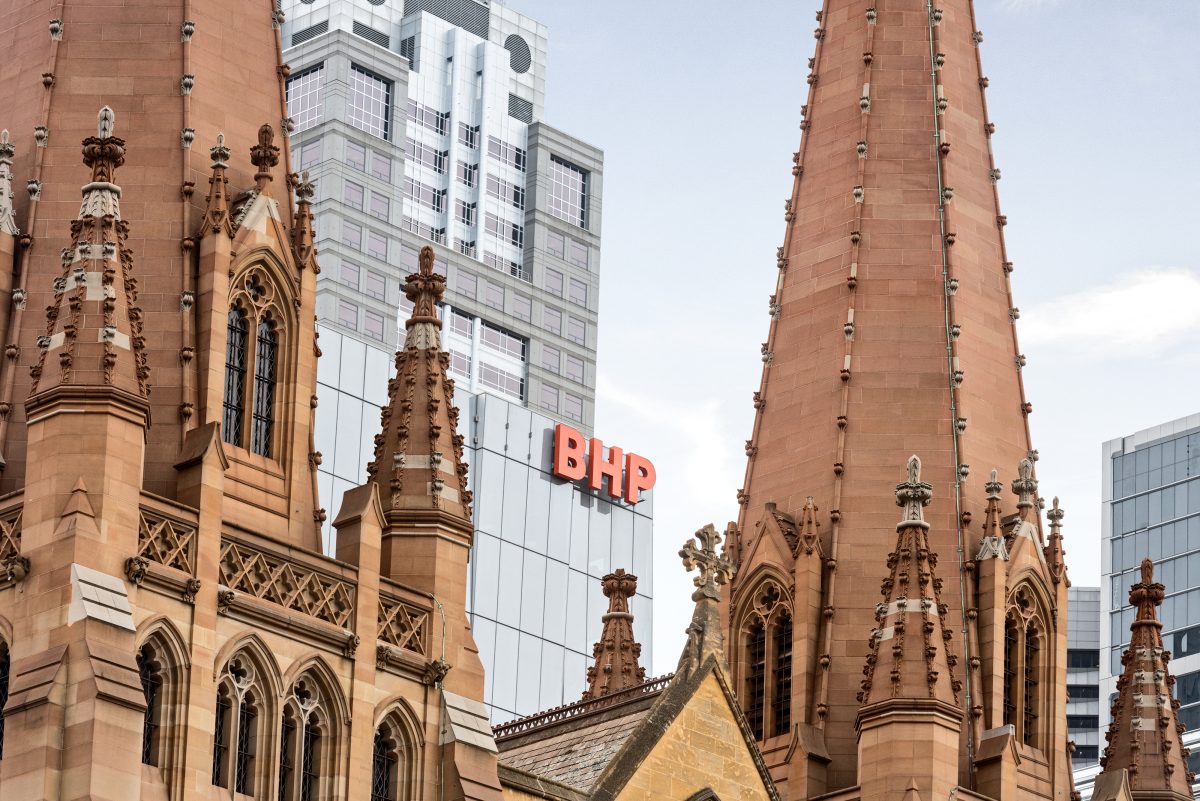 MARCH 2022
Cbus Property and Charter Hall Group (Charter Hall or the Group) are pleased to announce that they have secured a seven-year lease extension with BHP Group Limited (BHP) at 171 Collins Street in Melbourne.
This lease extension builds on Charter Hall's existing long-term relationship with BHP, which is also a tenant customer at the GPO Exchange in Adelaide and 175 Eagle Street in Brisbane. The seven-year lease term encompasses more than 5,000 square metres (sqm) of office space across the top two and a half floors and ground floor of the building.
"We are thrilled to be extending our existing relationship with BHP at 171 Collins Street," Charter Hall's Head of Office Partnerships, Miriam Patterson, said.
"In recent years, we and Cbus Property have invested significantly in the building, to bring this building to be one of the most sustainable buildings in Australia and meet our high standards, as well as those of our tenant customers. We look forward to continuing to provide BHP's people with a best-in-class, sustainable and technology-enabled workplace in the heart of Melbourne."
Cbus Property's Chief Investment Officer, Chris Kakoufas, said BHP's lease extension demonstrated the strength of Cbus Property and Charter Hall as landlords, and their ongoing commitment to their tenant customers.
"We are proud to continue our relationship with BHP as our anchor tenant at 171 Collins Street, and their endorsement that the asset will continue to meet their needs as workplaces evolve. The asset's market-leading sustainability credentials, including a 6 star NABERS Indoor Air Quality rating, will also help to encourage employees to return to the office in the wake of the pandemic," he said.
"For many years, 171 Collins Street has been the home of BHP's global headquarters, and we are pleased to continue our tenancy in the heart of the Melbourne CBD," BHP's Head of Property & Workplace, Monica Klyscz, said.
"We appreciate the partnership and support from Charter Hall, Cbus Property and the on-site building management team from Knight Frank, including the delivery of recent upgrades to make the building more environmentally sustainable.
"With further improvements underway, we will keep working together to provide our people in Melbourne with a sustainable, high-performing and inclusive workplace."
171 Collins Street was completed in 2013 and is a joint venture between Cbus Property and Charter Hall. The building recently achieved Climate Active carbon neutral certification, following extensive sustainability upgrades, including significantly reducing its emissions. This achievement was recognised through a NABERS "triple crown" with 6 star NABERS Energy, Waste and Indoor Environment ratings, alongside a 5.5 star NABERS Water rating.
Cbus Property and Charter Hall are undertaking a full refurbishment of the building's end-of-trip facilities, set to be completed this year. Upgrades to the building will also include activation of the ground-floor lobby and installation of a new 'third space' business lounge.