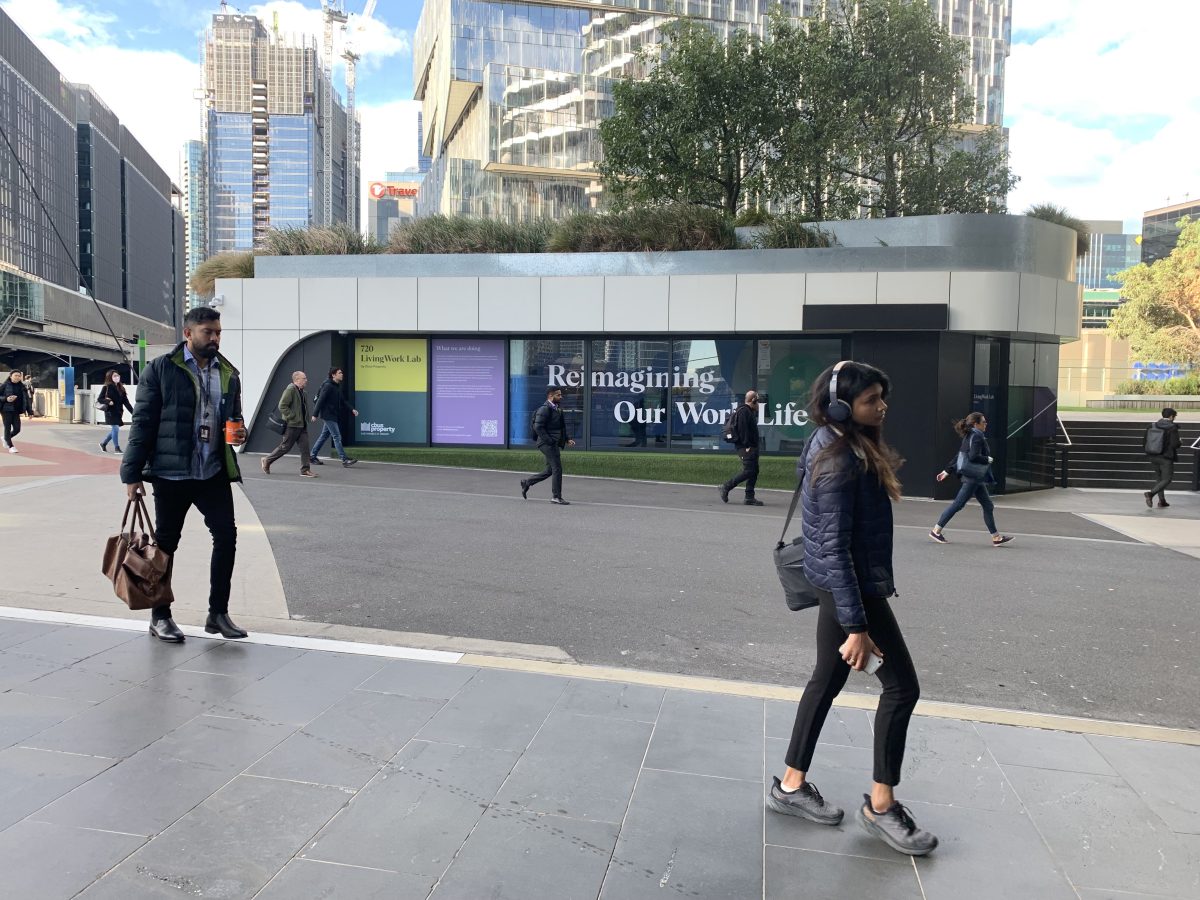 MAY 2023
National award-winning integrated property investor and developer, Cbus Property, today announced an innovative new partnership model that will fundamentally reimagine the future of work in a hybrid world.
With the way Australians live and work in flux, the wholly owned subsidiary of Cbus super fund has assembled the 720 LivingWork Lab – a design lab of experience, sustainability, business and design experts to reimagine the purpose and potential of 720 Bourke Street, Melbourne.
The space, already one of Australia's most progressive and sustainable working environments, will be the focus for the business as it reconsiders the modern Australian workplace and meeting a broader need for fulfillment and enrichment at work and in life.
Cbus Property's Chief Investment Officer, Chris Kakoufas, said the 720 LivingWork Lab model was a demonstration that the future of commercial property was "changing in focus to become more in tune with people and the lives lived within the environments we co-create".
"As flexible and online interaction grows, Australians are increasingly purposeful with where and how they choose to spend their time," he said.
"720 Bourke Street presents an opportunity to reimagine what a workplace is and design responses to those new ideas, rather than simply updating a building with a new layout or finishings.
"Increasingly, we are seeking environments that evolve with our work lives and not only support our work but help us connect, create and recuperate. To do this, we need to think beyond architectural features, to consider how buildings can help talented people flourish."
The specialist team will feature leading design studio Woods Bagot, which previously partnered with Cbus Property on the multi-award-winning Collins Arch.
Woods Bagot principal, Bronwyn McColl, said the reinvention of 720 Bourke Street would empower the team to push boundaries and consider a more transformative approach to repositioning than typical workplace projects.
"This is an exceptionally exciting project and a unique opportunity to think beyond the typical approach – asking ourselves to reimagine what a building within a precinct could be provides opportunities to consider more than just building design," Ms McColl said.
The partnership will further build on 720 Bourke Street's pioneering design with the addition of sustainability, human-centric data and First Peoples experts to the panel.
In the spirit of Reconciliation and paving the way for a more inclusive Australia, the 720 LivingWork Lab aspires to lead by example in a First Peoples co-design process.
"Cbus Property's vision is to ensure our built environment is reflective of First Peoples culture and allows space for storytelling and for showcasing the world's oldest living culture," Mr Kakoufas said.
Mr Kakoufas went on to say that the announcement would help to redefine the purpose of the commercial property sector, one that would positively impact its local community and better reflect the needs of Cbus Property's customers.
"720 Bourke Street is already one of the most sustainable office buildings in Australia so our vision for this innovative project is to build on this momentum and lead the change we want to see in the industry, while giving back to the environment and community.
"The impact of this project goes beyond 720 Bourke Street. This partnership will pioneer new opportunities for us to support, learn and add tangible value for our customers."