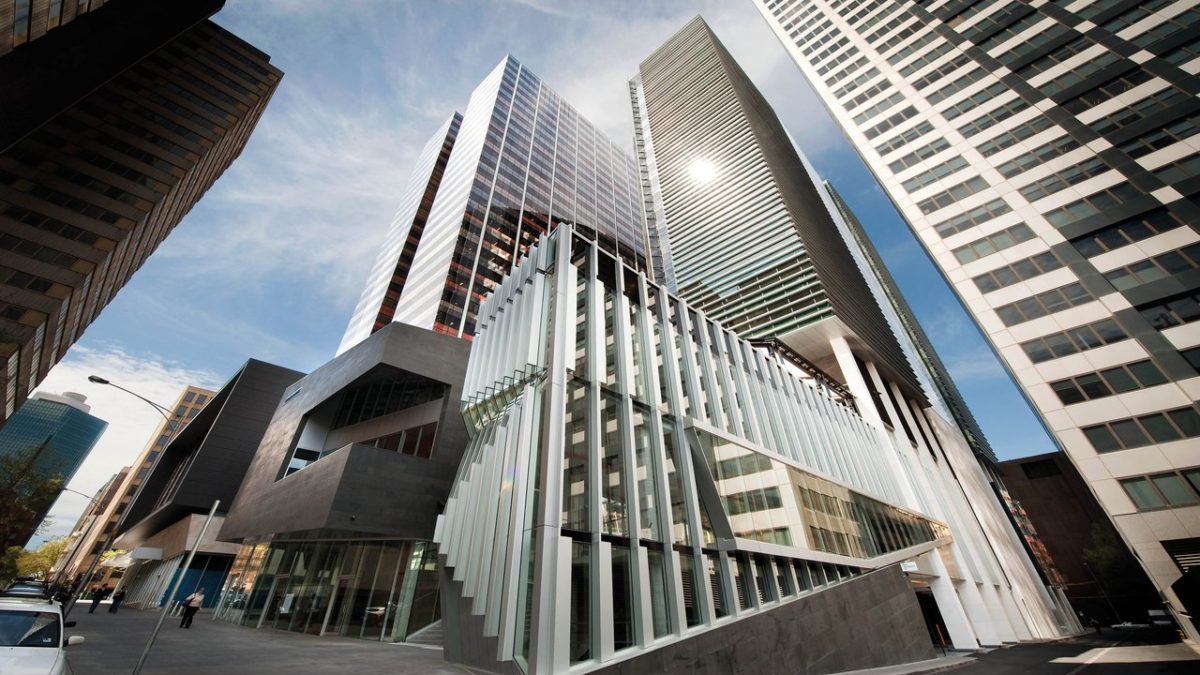 Superfund-backed developer Cbus Property plans to build an upmarket 34-storey apartment tower on the Mercure hotel site in Melbourne which it has purchased for more than $70 million.
Cbus settled on a deal this week to snap up the Mercure Melbourne Treasury Gardens building, a 12-storey brick hotel next to Spring Street's most prominent tower, the Harry Seidler-designed Shell House on the corner of Flinders Street.
The site at 13-21 Spring Street is opposite Treasury Gardens and just metres away from a glittering 43-level Bates Smart-designed residential tower that Cbus finished building in April this year.
"At this very, very early stage in our process, [it's] likely to be of similar height to Shell House and subject to all the new planning regs," Cbus chief executive Adrian Pozzo told BusinessDay.
The height may prove controversial with other tower proposals at the ritzy east end of the city encountering opposition.
Plans by developer Grocon for a similar 46-storey skyscraper at 85 Spring Street were first rejected several years ago by Planning Minister Richard Wynne and Melbourne Council.
Grocon was forced to substantially moderate the building's height to 28 levels at the front and 39 at the rear and cut by 100 the number of its apartments.
At the start of this year Grocon on-sold the project to Jeff Xu's Golden Age group for $75 million.
Mr Xu's company will rework the internal layout of apartments in the building and has begun marketing the new product.
Cbus' other high-rise at 35 Spring Street sold out with many of its larger apartments fetching above $2 million. The skyscraper set a new benchmark for residential living in the city with buyers attracted by views across the Treasury and Fitzroy gardens to the MCG and the nearby restaurant renaissance in the city's gritty laneways.
The Mercure site was sold by the Abu Dhabi Investment Authority which purchased it four years ago as part of a portfolio of 31 hotels in an $800 million deal with Tourism Asset Holdings.
The existing four star, 164-room hotel will remain open while Cbus goes through the planning process for the tower.
Further down Collins Street in the mid-city section, Cbus is building the $1.25 billion mixed-use Collins Arch project, dubbed the "Pantscraper" because of its twin towers joined at the top, that includes high-end apartments.
Cbus' new residential tower in Spring Street will be a "more boutique luxury development with large apartments".
"The proposed development will complement Cbus Property's current and past residential projects in the Melbourne CBD," Mr Pozzo said.
The sale was brokered by Gus Moors from Colliers International.