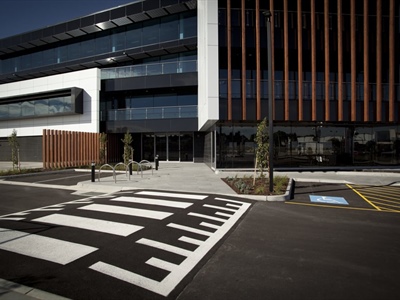 Cbus Property the real estate investment arm of Industry superannuation fund Cbus has purchased the Estate One industrial estate at Dandenong from Phileo Australia Limited in the fund's first major foray into the industrial property sector.
The iconic, former GMH manufacturing site, fronting the Princess Highway and the South Gippsland/M1 Freeway, boasts a massive 46 hectares of land, nearly 140,000 square metres of buildings, a current rental income and 12 undeveloped hectares with highway frontage.
Cbus Property chief executive Mr Adrian Pozzo said he was very pleased to announce the acquisition of one of Melbourne's premier industrial estates and one with enormous growth potential.
"This acquisition represents not only a key platform for Cbus Property's initial foray into industrial property, but also a broadening of our investment strategy as we seek to expand our investment portfolio.'
"It also fits in well with our commitment to support the construction and building industry by investing back into that industry and creating jobs,'' he said.
Mr Pozzo said there were a range of potential options, including business park and commercial uses, to be considered regarding the further development of the property with the obvious overall objective of further enhancing the property's value.
Cbus Property has in excess of $1.4 billion under management across Australia including two significant commercial office and retail developments under construction – two towers totalling 75,000 square metres at the corner of Bourke and William Streets in Melbourne and 45,000 square metres at 140 William Street Perth.