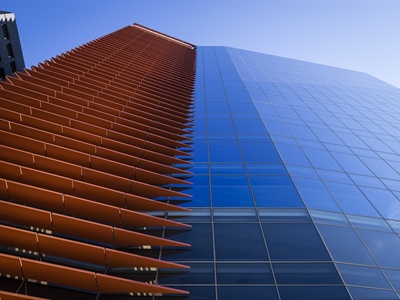 Cbus Property has made its first move into Adelaide by acquiring a $140 million office tower project at 50 Flinders St in the CBD, which is about to commence construction.
Cbus Property has bought the underlying Commercial & General Flinders Office Trust from Adelaide-based property developer and funds manager Commercial & General, which will continue as the project manager. The 14-level office tower has a targeted completion date of October 2015.
Demolition of an existing smaller office building on the site will begin later this week, with Hansen Yuncken as the principal building contractor. Hansen Yuncken, in conjunction with Leighton Contractors, is also building the new $1.9 billion Royal Adelaide Hospital in Adelaide's North Terrace.
The 50 Flinders St office tower, encompassing 21,450 square metres of space, has the People's Choice Credit Union as its anchor tenant, and that group has committed to around half of the space.
Oil and gas group Santos will also be utilising some floors in the new building. The existing Santos head office, known as the Santos Centre, is located next door at 60 Flinders St, but it is full. The oil and gas group intends to consolidate some of the additional overflow space it is currently using under short-term leases in nearby buildings into the 50 Flinders St tower.
Cbus Property chief executive Adrian Pozzo said the investment was the group's first in Adelaide and was attractive because of the significant pre-commitments, the five-star "green'' focus and the fact that 2500 people would be employed during the construction phase, both on- and off-site.
"It ticks all the boxes,'' Mr Pozzo said.
Commercial & General managing director Jamie McClurg said Adelaide was a stable market which didn't have to contend with the speculative development that occurred in larger Australian cities, even though overall tenant demand was "flat or slow'' in the South Australian capital.
"The best thing Adelaide has is there's very little speculative development. It is a stable market,'' Mr McClurg said.
He said the South Australian economy was experiencing some challenging conditions. "There's obviously still a lot of people sitting on their hands in this market.''
Cbus Property is the property development and investment arm of the Construction and Building Industry Superannuation Fund, which has 700,000 members and $21 billion-plus in funds under management.
The transaction was negotiated by Jones Lang LaSalle's Jamie Guerra and Tom Budarick.