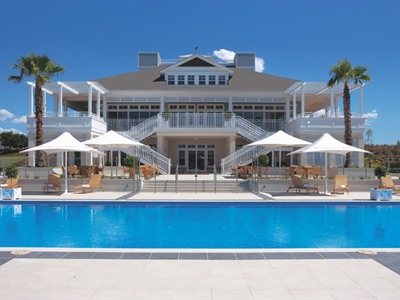 While builders expect the construction industry to improve in the medium term, confidence is still struggling, ­Master Builders Australia says.
MBA surveyed more than 500 builders in the March quarter and found confidence was beginning to recover.
But building approvals are still shaky. An Australian Bureau of Statistics release on Thursday showed a seasonally adjusted increase of 3.1 per cent in dwelling approvals, which appeared to be a recovery from falls in December and January.
But MBA chief economist Peter Jones said the upswing was off a low base and there was uncertainty around the strength of a potential upswing.
The Master Builders National Survey of Building and Construction for the March quarter suggested the medium- to long-term outlook for the building industry was starting to improve, while short-term recovery was tenuous.
"The turnaround in the survey sentiment suggests previous interest rate cuts may be beginning to take hold but builders are yet to see any benefit from the rate reductions," Mr Jones said.
"Builders reported less work on the books than in the previous quarter, sales contracts remained essentially unchanged and profits remain weak."
But display centre traffic and commercial inquiries increased and were the highest in the past nine years.
"As a major driver of economic growth and employment, a strong recovery in the building and construction sector is vital for Australia's economy," Mr Jones said. The industry has been earmarked by Treasurer Wayne Swan and the Reserve Bank to play a major role lifting the non-mining sectors as the economy loses the mining investment boom as a driver, but MBA says the industry is a long way from ­filling that gap.
"Although the Reserve Bank has done most of the heavy lifting in trying to stimulate non-mining sectors, it must not rule out further interest rate cuts," Mr Jones said.
BIS Shrapnel associate director Kim Hawtrey said, at face value, the ABS building approval figures showed some buoyancy, but they had been inflated by one-off factors such as a public housing project in Western Australia and two conversion projects in South Australia and Victoria.
Mr Hawtrey said the underlying number of approvals was "worryingly weak".
A spokesman for residential developer Rose Group, Craig Walkerdene, was more optimistic. He said the development sector had shown a marked improvement compared with last year's March-quarter numbers and believed a rise in buyer confidence was encouraging.
Mr Walkerdene said interest in Rose Group and Cbus Property's $2 billion Breakfast Point development was ­double that in the March quarter last year . "This has been the best-ever quarter since we launched in 2000," he said.
He said buyer confidence was rising and more home owners were trading up, which should have a ripple effect throughout the property industry.